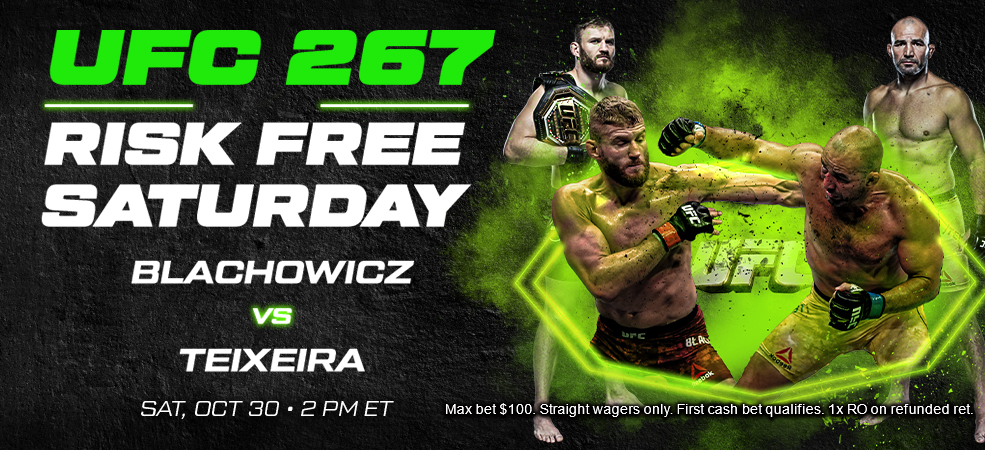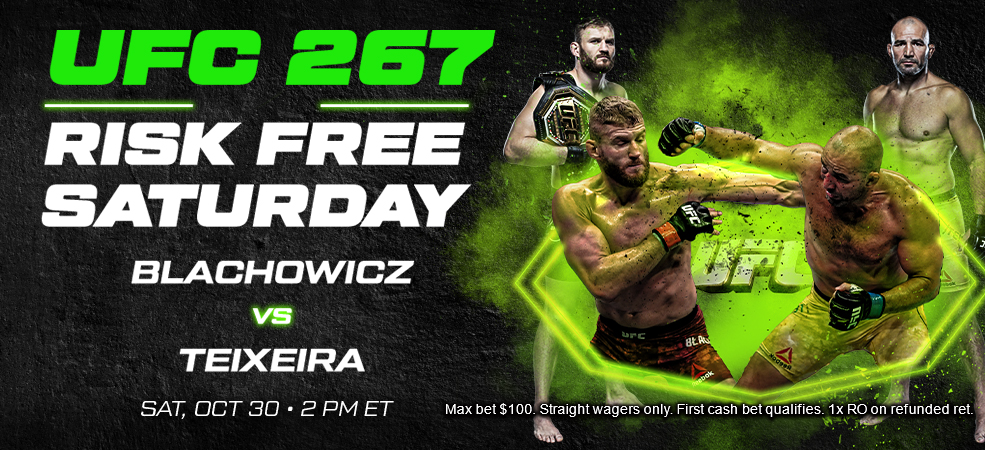 XBet Sportsbook UFC 267 RISK-FREE SATURDAY
They Fight. You Win!
Get Hyped for the Showdown Between Jan Błachowicz and Glover Teixeira With a Bet You Can't Lose!
HOW IT WORKS:
Your first Cash Wager up to $100 on the outcome of the UFC 267 fight between Jan Błachowicz and Glover Teixeira either wins or is returned to you as Free Play with a 1x Rollover.
DATE & TIME:
UFC 267: Błachowicz vs. Teixeira takes place on Saturday, October 30th, at 2:00 PM ET. In the event of a loss, your bet will be refunded as Free Play by 10:00 PM ET on October 30th.
WAGERING DETAILS:
Offer applies to your first Cash Wager. The maximum wager is $100. Straight wagers only – no parlays. One bet per customer.
EXAMPLE:
Wager $100 on Jan Blachowicz.
If Blachowicz wins, you win.
If Blachowicz loses, your $100 wager is refunded as Free Play with a 1x Rollover.
The Last Sportsbook you will ever Join…!
The Xbet Staff is a proudly hand-picked team composed by some of the most experienced, highly skilled online gaming professionals in the industry; many have pioneered online gaming itself and have even influenced the evolution of social media marketing as we know it today.
Their collective vision is to redefine the gaming industry by establishing Xbet as the world's leading online sports betting and gambling website through the fundamental three R's: Reliability, Reputation and Real fast payouts.