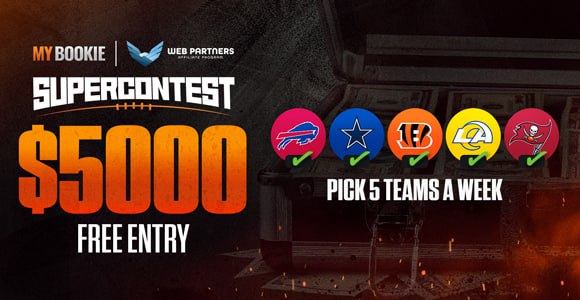 The 2023/24 WebPartners Affiliate NFL SuperContest is OPEN !
If you'd like to participate and win cash prizes from the $5000 prizepool,
please follow these "Steps for Entry" instructions to enter the contest.

If you submitted your Mybookie player account to us previously, you have been pre-registered.
Steps for Entry:
You must first login to your account
After you logged in:
Click on "Cashier"
Click on "Enter Promo Code"
Enter "AFF23SUPER"
Click on the "Contest tab" to access to the "$5000 Super Contest Affiliates 2023/24"
Click :View Entries"
"Make Picks" – Every Tuesday a new week starts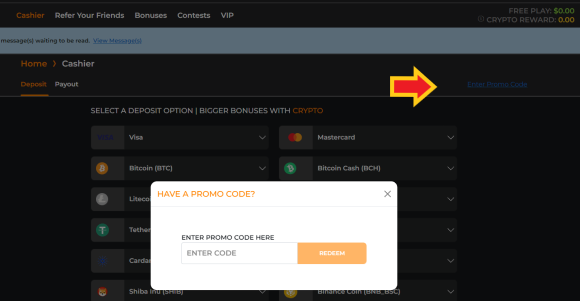 3. Click the button "ENTER" next to "$5000 Super Contest Affiliates 2023/24"

4. Click :View Entries"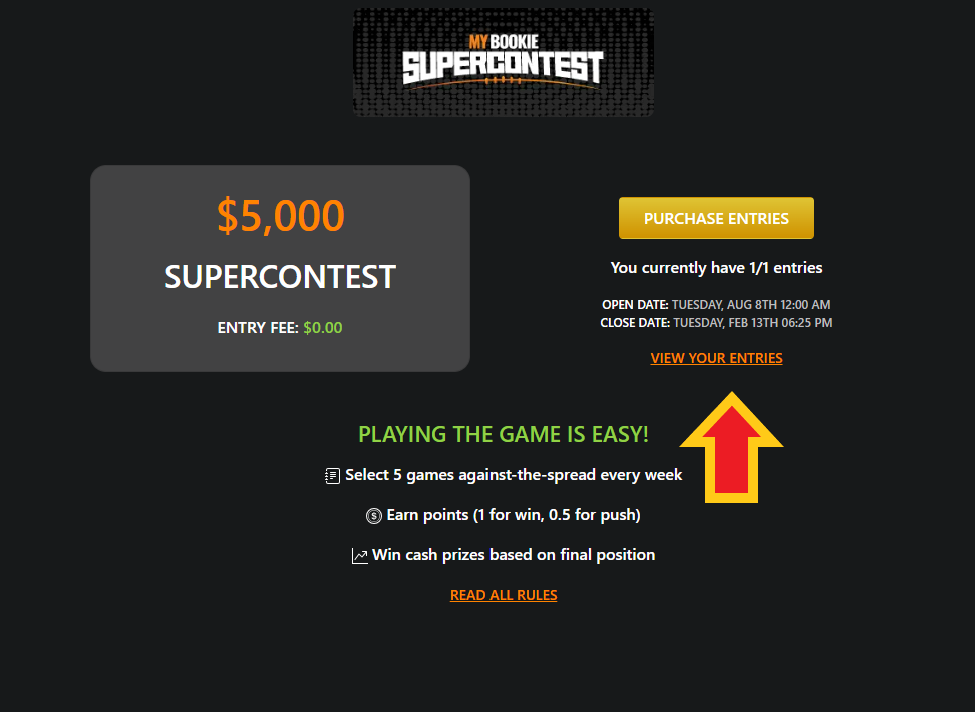 Last Step 5. "Make Picks"
**If you played before please use your same Mybookie player account as last year.**

If you would like to play and have not played before, please email contests@webpartners.co ,
You'll be assigned a pre-registered player account.
Don't be last minute to enter. Cut off will be before end of day Thursday, September 7th, 2023.

The Prizepool will be for $5000
Promo code: AFF23SUPER
Number of Entries Allowed: 1 Entry per Affiliate
Cost of Entry: Free (Invitational)
*Prize Pool: * $5,000 paid out to the Top 5 Winners

1st: $2,000
2nd: $1,250
3rd: $850
4th: $550
5th: $350
Quarterly Prizes: $100 in Free Play with a 1x Rollover to the player with the highest Points

1st Quarter: Week 1 through Week 4
2nd Quarter: Week 5 through Week 8
3rd Quarter: Week 9 through Week 12
4th Quarter: Week 13 through Week 16
Note:
Any/all players who tie as Points Leader for Quarterly Prizes receive the $100 Free Play w 1xRO
This SuperContest is only intended for active WebPartner Affiliates only. To be considered an active Affiliate, you will need to have an active WebPartners account with at least 1x active player and or brand page review and links promoting Mybookie.ag
Aside from specific prize amounts, all standard MyBookie T&C's for SuperContests apply.
For questions regarding the Affiliate SuperContest, please email contests@webpartners.co
MyBookie's Player Contests: Supercontest & Survivor & Squares
Please also help us spread the word for the Mybookie player Supercontest which has a $250K prizepool.
Learn more here: https://mybookie.ag/supercontest/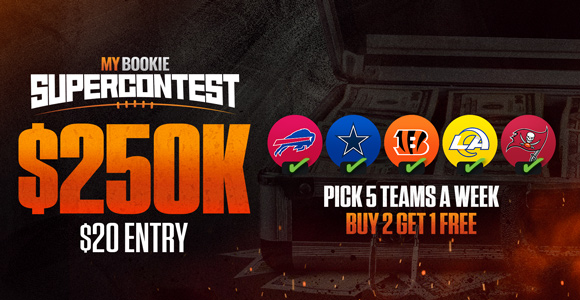 ANNUAL $250,000 SUPERCONTEST – $20 Entry Fee.
Score an extra Free Entry into our $250K SuperContest when you buy two entries get the 3rd one free.
Time is running out to get in on this epic promotion, so act fast!
Top Contests:
• $250K SuperContest | Top Prize: $40,000 | Winners: 500 | Four Quarterly Prizes ranging from $10,000 to $17,500 | Buy 2, Get 1 | Entry Fee: $20

SuperContest Video from last year: https://www.youtube.com/watch?v=JLMyiBVIm3I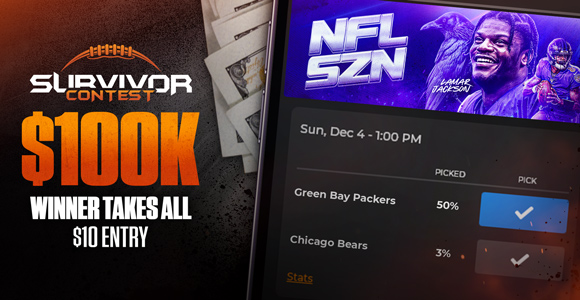 MyBookie.ag $100K SURVIVOR CONTEST – Winner takes all contest

• $100K Survivor Contest | Top Prize: $100K | Winner-Take-All | Entry Fee: $10
https://www.youtube.com/watch?v=6HOJQHtEduE
Any questions or difficulties, please let us know.
Thank you,
Webpartners