Paul vs. Fury, XFL, NBA, Bracket SZN, $50K Slots + $30K Take the Prize, & More!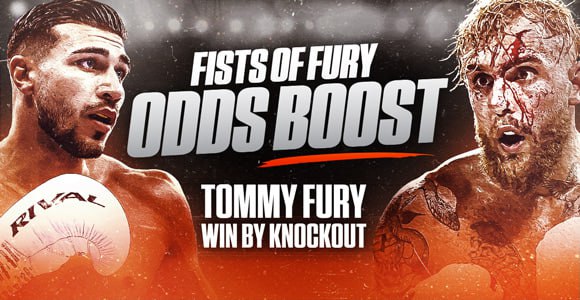 Bet The Bloodbath!
To say there's bad blood between Jake Paul (6-0, 4 KOs) and Tommy Fury (8-0, 4 KOs) would be the understatement of the year. Both will go all out to score a KO, and a $100 'Fury To Win by KO' (+286) bet pays $286. Discover all the ways you can cash in on the fight here!
Boxing – Paul vs. Fury – February 26th:
Jake Paul (-165) vs. Tommy Fury (+135)
Money Bag: Random Paul v. Fury Winner + Round Finish (+1700)
Fists of Fury Odds Boost: Fury to win via KO boosted from (+272) to (+325)!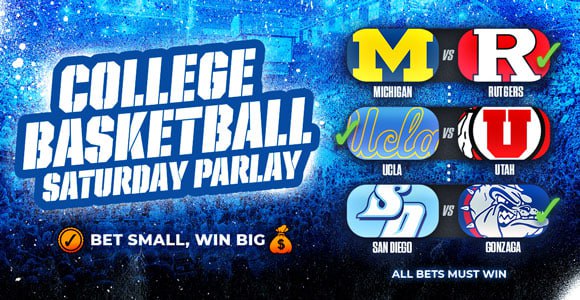 Boost Your March Madness Bankroll!
Lock in our Thursday CBB Parlay before it's too late. This $50 Rutgers + UCLA + Gonzaga spread parlay pays $300!
March Madness Bracket Contests are now open! Buy 2 Entries, Get 1 Free Entry from now until March 12th!
College Basketball – February 23rd:
Michigan Wolverines +6 (-110) vs. Rutgers Scarlet Knights -6 (-110)
UCLA Bruins -6.5 (-110) vs. Utah Utes +6.5 (-110)
San Diego Toreros +24 (-110) vs. Gonzaga Bulldogs -24 (-110)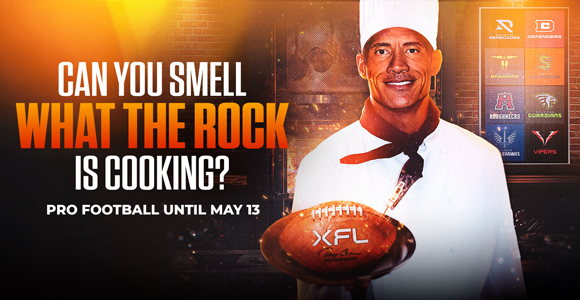 Bet XFL Action Tonight!
Outside of a 33-12 win by Houston, no XFL team won by more than four points in Week 1. What does that mean for you? Underdog spread parlays are your new best friend!
This week, a $25 St. Louis + DC + Arlington spread parlay pays $130. Take it to the house!
XFL Game Lines – February 23rd – 26th:
San Antonio Spurs +14.5 (-110) vs. Dallas Mavericks -14.5 (-110)
DC Defenders +3.5 (-121) vs. Vegas Vipers -3.5 (-112)
San Antonio Brahmas -3.5 (-110) vs. Orlando Guardians +3.5 (-125)
Arlington Renegades +4.5 (-121) vs. Houston Roughnecks -4.5 (-112)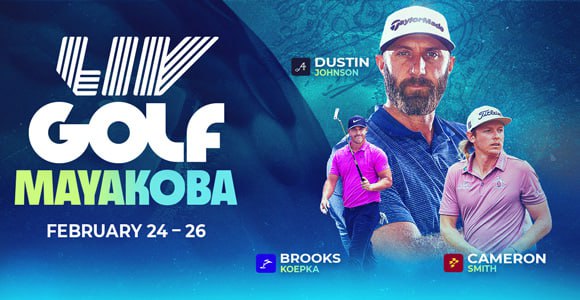 Liv Golf Is Back!
Cameron Smith has won two of the last four events. A $50 wager on him to add to that total pays $525! Abraham Ancer (+1125) and Carlos Ortiz (+3400) will be playing on home turf, making them intriguing plays as well. Looking to play it safe? Dustin Johnson is your guy. Tee it up!
LIV Mexico – February 24th – 26th:
Dustin Johnson (+850)
Cameron Smith (+1050)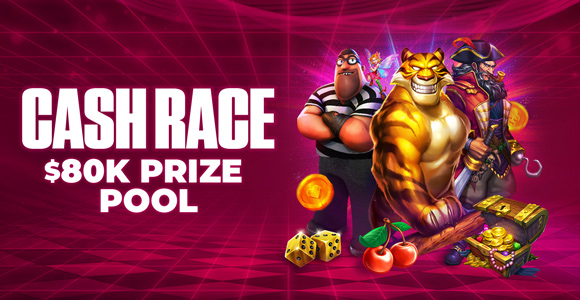 The Race for $80K Starts Today!
Introducing Cash Race! Two events, 12 days, $80,000 in CASH Prizes! From now until Monday, March 6th, spin to win up to $10,000 in our $50K Slots Tournament and up to $500 every 24 hours in our $30K Take the Prize!
Play one of 49 qualifying slot games (located in the "Cash Race" category in the Casino) and bet $0.50 or more per spin. With 1,300 winners walking away with cash prizes, the question isn't whether or not you'll win. The question is: how MUCH will you win?!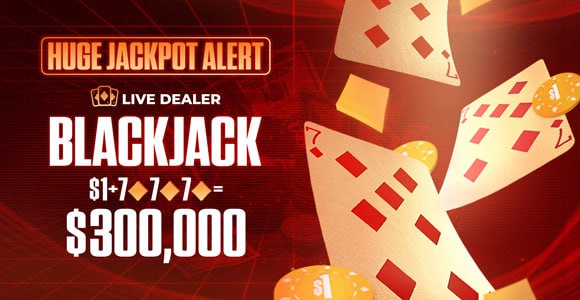 The Current Jackpot Is At $300,000!
The odds of winning this once-in-a-lifetime prize increase with every dollar added to the pot. That means your best chance to win $300K is right now!
Jackpots of $307K, $288K, and $284K have been hit in the past year alone. Will you be next?
Here's How:
Play at one of our Live Casino Blackjack Tables.
Place a $1 Side Bet.
Hit Three Diamond 7s and win!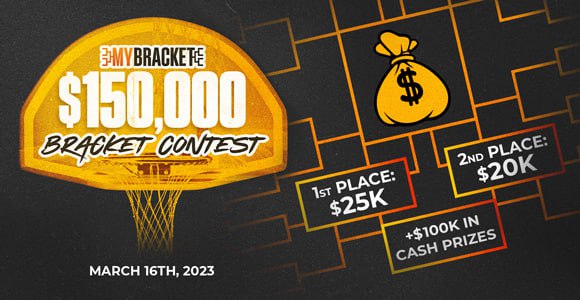 Who's in your bracket? Buy 2, Get 1 Free!
Enter our $150K Bracket Contest now for just $10, and battle for the top prize of $25,000! Or turn Brackets into Bitcoin in our BTC Winner-Take-All Contest. And until Selection Sunday (March 12th), it's Buy 2 Entries, Get 1 Free Entry for both contests!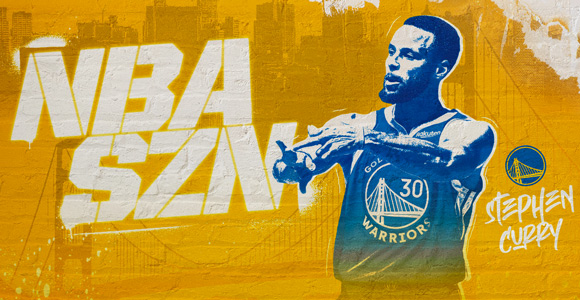 Dunk on This Epic Two-Team Parlay!
The Spurs have lost 14 in a row. The Warriors are 7-22 on the road and fell to the Lakers 109-103 on February 11th. A $100 Mavericks + Lakers spread parlay pays $260. Knock it down!
NBA Game Lines – February 23rd:
San Antonio Spurs +14.5 (-110) vs. Dallas Mavericks -14.5 (-110)
Golden State Warriors +6 (-110) vs. Los Angeles Lakers -6 (-110)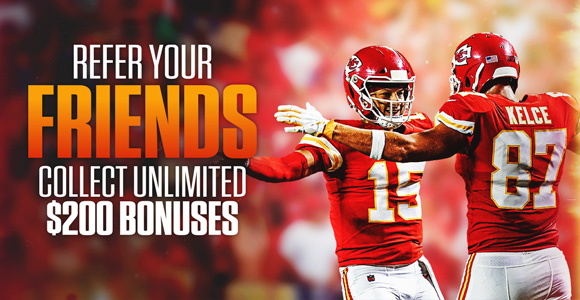 Why Experience Alone? Refer Friends & Get Paid!
Receive a 200% bonus when your referral deposits for the first time. Your bonus is based on their deposit amount (max $200). Only deposits of $50 or more qualify.
BET ANYTHING. ANYWHERE. ANYTIME!
About MyBookie:
Online gaming pioneer MyBookie offers players the best odds, software and most dedicated professional customer service where so many other brands have failed. Mybookie delivers!
MyBookie's top priorities have always been the easiest deposits, the fastest payouts and the absolute best customer service. Since launching, MyBookie has delivered on its promise of excellent service as well as easy, fast deposits and payouts. That's not to mention providing an always-expanding selection of sports odds for players at all levels.