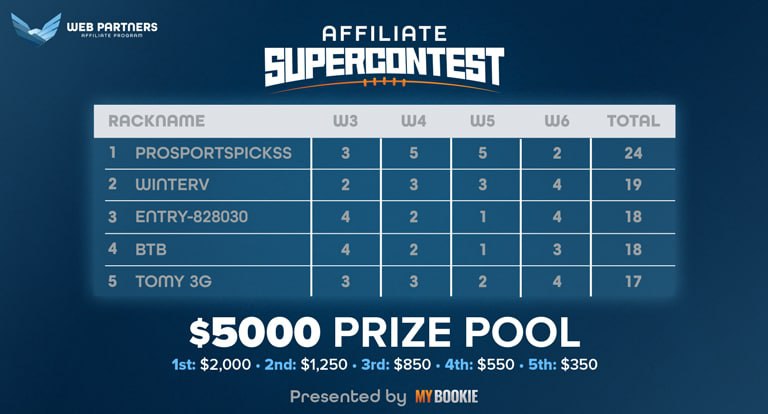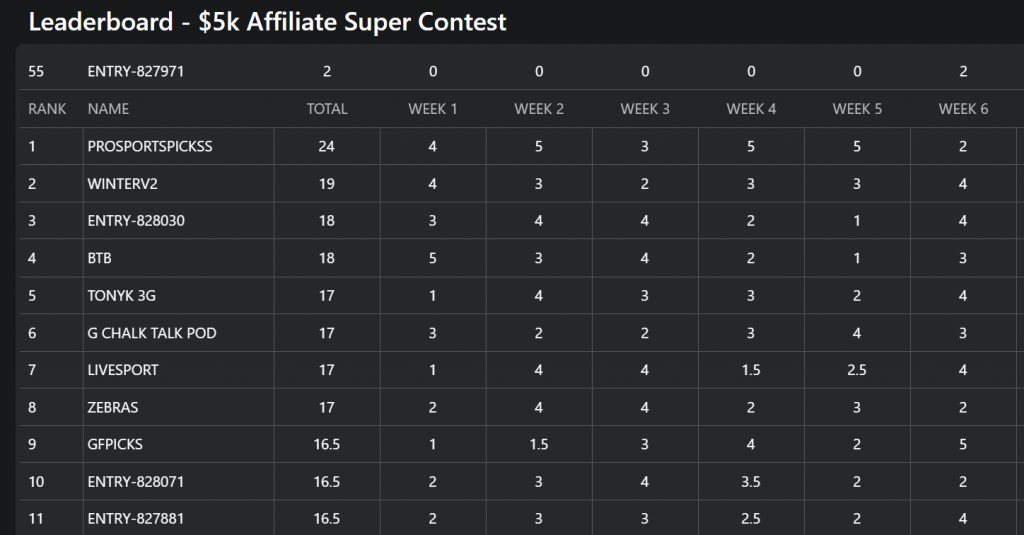 After Week 6 the current leader ProSportspickss is still running strong with 24 pts. Aside from a poor result in week 6 (2 pts), has been on a tear averaging 4 out of 5 pts each week. There is still time to catch him.

I still see a few names listed as their default ENTRY name. If you can remember to update it will help us identify you and allow for you to brag about your amazing win streaks to others.

Where you can update your entry name.

After you enter: $5k Affiliate Super Contest
Click on the pencil to edit your Entry name.

For more details on how to enter please read this page:
https://www.webpartners.co/webpartners-affiliate-supercontest-is-open/
WebPartners SuperContest Prizepool is for $5000
1st Place – $2000
2nd Place $1250
3rd Place $850
4th Place $550
5th Pace $350
Quarterly $100 Prizes can still be won in each Quarter ie. (Weeks 1-4), (5-8), (9-12), (13-16).

Good luck everyone!