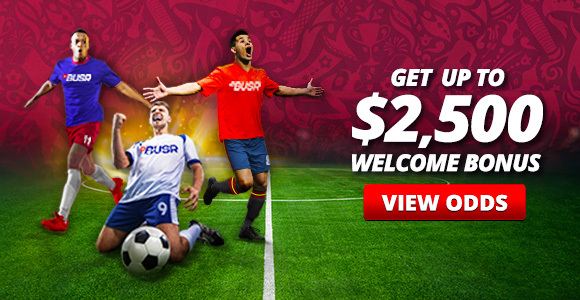 2022 FIFA World Cup Betting Odds from BUSR.ag
Future World Cup predictions, odds, and groups for 2022, BUSR offers an amazing Welcome Bonus of up to $2,500 for new members. All you need to know to bet on the World Cup.
The 2022 FIFA World Cup will begin in November due to Qatar's oppressively hot summers.
Despite not competing in the 2018 FIFA World Cup, the United States has earned a spot in the 2022 FIFA World Cup and is grouped alongside Iran, England, and Wales in Group B.
The World Cup 2022 hosts Qatar will play Ecuador on November 20, and the United States will face Wales on November 21.
2022 FIFA World Cup – Odds to win
The United States is a long shot at 120-1 in the 2022 World Cup odds at BUSR, despite the fact that they have just once reached the quarterfinals since placing third in the original World Cup in 1930.
Brazil is now the 39-10 favorite to win the 2022 FIFA World Cup as the highest-ranked team in the FIFA World Rankings.
FIFA World Cup 2022 Schedule
Similar to previous competitions, the 2022 World Cup will have a 32-team group stage to cut the field to 16 teams; only the top two teams from each of the eight groups advance.
The round of 16, quarterfinal, semifinal, and final are single-game knockout stages that the 16 teams from the group stage will proceed to. Winner moves on while loser is eliminated. There must be a winner for each knockout-round match on the day; if necessary, extra time and penalty kicks will be used to determine the winner.
⚽ Group stage: Nov. 20-Dec. 2
⚽ Round of 16: Dec. 3-6
⚽ Quarterfinals: Dec. 9-10
⚽ Semifinals: Dec. 13-14
⚽ Third-place match: Dec. 17
⚽ Final: Dec. 18
Find the complete FIFA World Cup Schedule HERE
Where can I place a bet on the 2022 FIFA World Cup?
Soccer fans will benefit from the finest FIFA Welcome offer of up to $2,500 with BUSR.
Sign up right away to take advantage of BUSR's top World Cup betting experience.