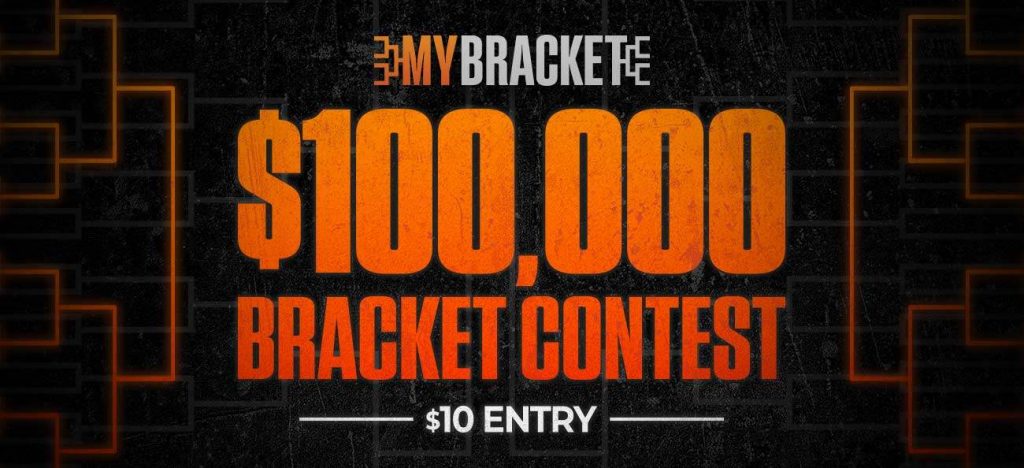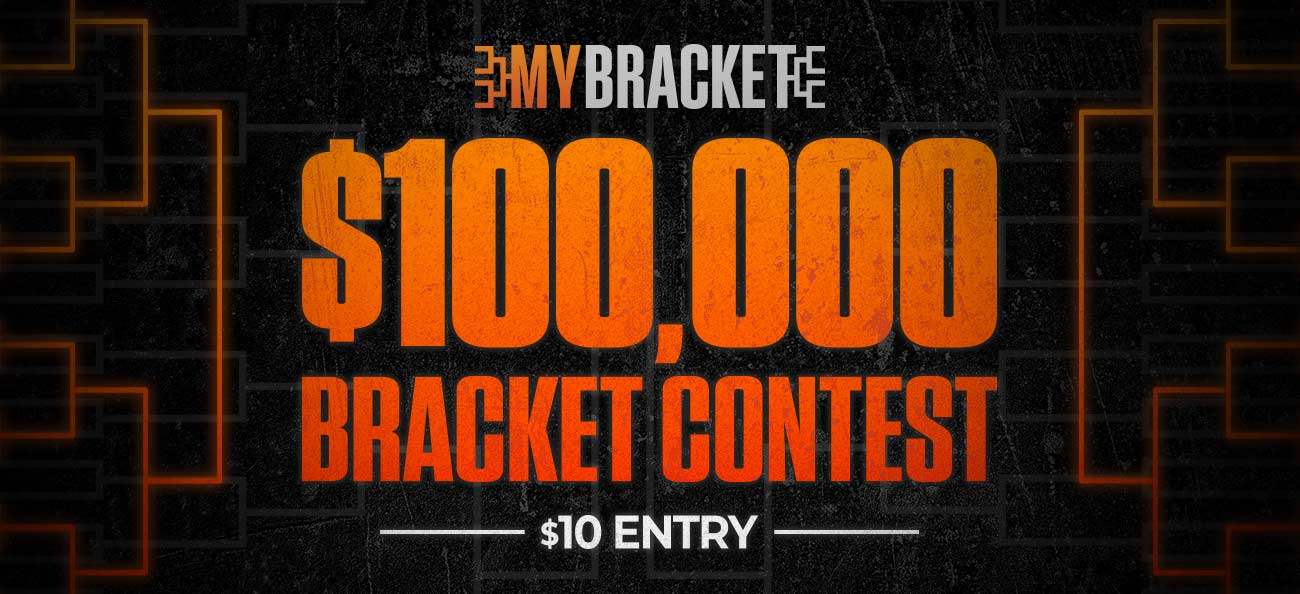 Contest Information:
The $100K March Madness Bracket Contest opens on Monday, March 15th, 2021 and closes on Friday, March 19th, 2021 at 12:00pm ET. All entries after this point will be considered void and will not be eligible for any of the prizes.
The Contest begins with the First Round of the 2021 Men's NCAA Basketball Tournament on Friday, March 19th, 2021.
Entries can be purchased in advance.
If your bracket is not completed or fully filled out by 12:00pm ET on Friday, March 19th, your entry will be void and eliminated from the contest.
Round Dates: First Round (March 19th & 20th), Second Round (March 21st & 22nd), Sweet 16 (March 27th & 28th), Elite 8 (March 29th & 30th), Final Four (April 3rd) and Championship (April 5th).
Only fully completed brackets qualify for the contest prizes.
We reserve the right to amend this promotion at any time.
House rules and regulations apply.
Winners will be notified by Email and will be posted on a Leaderboard. It is the sole responsibility of the entrant to keep his/her Email information in their account up-to-date and accurate.
How to purchase your entry:
Each entry into our $100K March Madness Bracket Contest costs $10.
Entries may only be purchased with real cash funds.
Entry fees will be deducted directly from players' account balance.
All purchases are final. There are NO refunds. Make sure that before you click on the PURCHASE button that you double check all your selections.
You can purchase up to 50 entries.
How to Play:
Participants must purchase at least one entry to participate in the $100K March Madness Bracket Contest.
After purchasing entries, players can view and edit their entries in the 'My Brackets' section.
Participants must pick the winners of all 63 games in the 2021 NCAA Division 1 Men's Basketball Tournament, beginning with the First Round.
Points will be awarded for each correct pick.
Once a bracket has been submitted, it is final. Picks cannot be changed once the bracket has been submitted.
Point System:
1 point for every correct selection in the 1st Round
2 points for every correct selection in the 2nd Round
4 points for every correct selection in the Sweet 16
8 points for every correct selection in the Elite 8
16 points for every correct selection in the Final Four
32 points for picking the winner of the Championship Game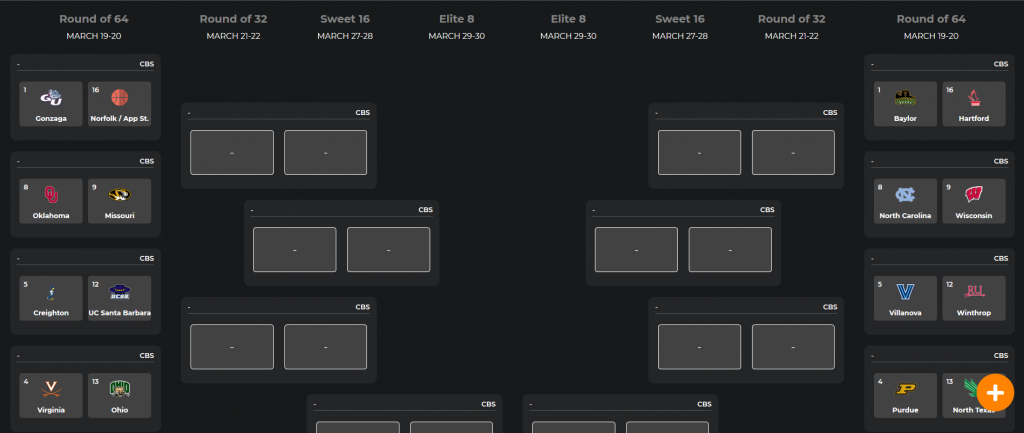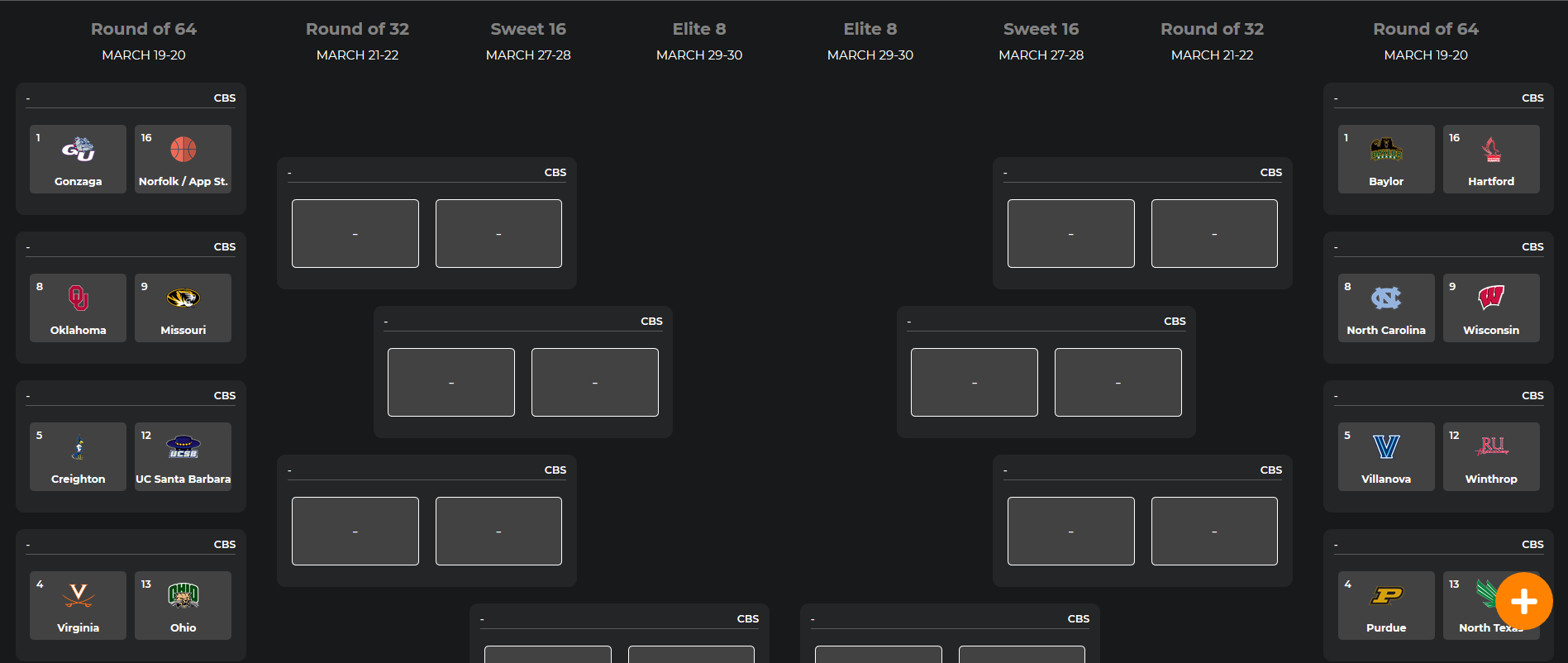 Guaranteed Prize Pool
| | |
| --- | --- |
| Place | Prize |
| 1st Place | $25,000.00 |
| 2nd Place | $12,500.00 |
| 3rd Place | $5,000.00 |
| 4th Place | $2,500.00 |
| 5th Place | $1,500.00 |
| 6th Place | $700.00 |
| 7th Place | $500.00 |
| 8th Place | $350.00 |
| 9th Place | $250.00 |
| 10th Place | $150.00 |
| 11th to 100th Place | $100.00 |
| 101st to 500th Place | $75.00 |
| 500th to 750th | $50.00 |
Need Help making your picks try the Marc Lawrence Playbook Guide: