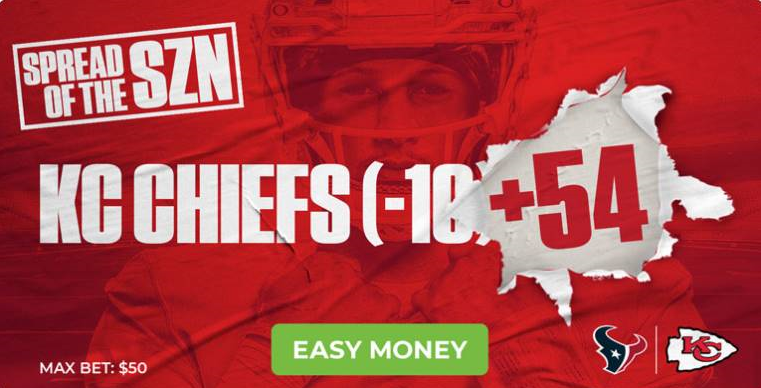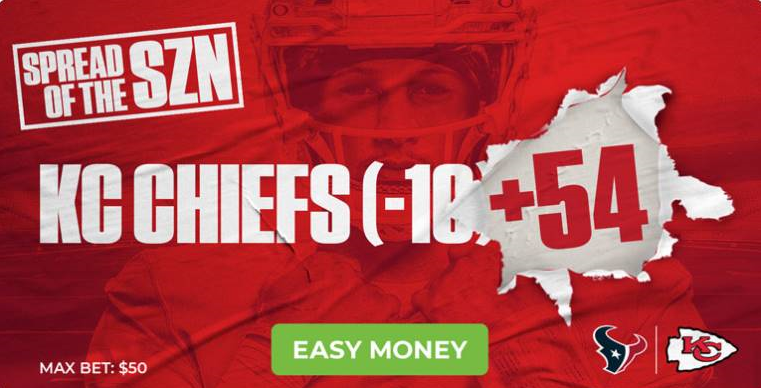 Celebrate the return of the NFL with Kansas City +54!
What Is Kansas City +54?
On Thursday, September 10th, the reigning Super Bowl 54 Champion Kansas City Chiefs kick off the NFL season as 10-point favorites over the Houston Texans. To celebrate their championship and the return of football, we're boosting the line to +54 for a limited time only.
Place Your Kansas City +54 Bet
Why Bet Kansas City +54?
Because it's a lock! Throughout NFL history, only six teams have lost by 54 points or more. The Chiefs are led by Super Bowl MVP Patrick Mahomes, who has never lost by more than 7! This bet is the closest you'll come to a sure thing all season long!
What Is the Most You Can Bet?
You can bet up to $50.
Kansas City +54 is a thank you to all players who have chosen to continue to Bet With the Best this NFL season.
Winning SZN Returns!