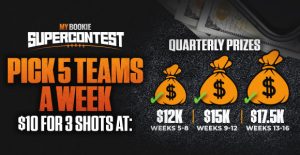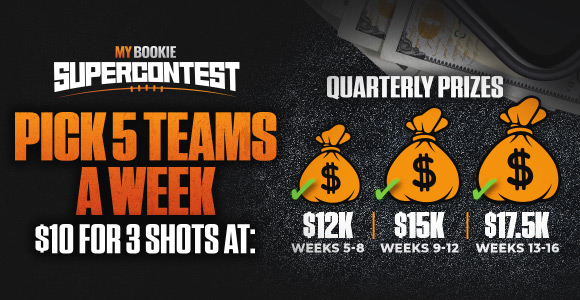 October 5, 2022 |
Staff Writer |
MyBookie | Sports
Did you know our $350K Supercontest still has three quarterly prizes up for grabs and the entry fee is now just $10? Score the most points between Weeks 5 and 8 to win $12,500! New 2022 NFL Supercontest Prizes at MyBookie Sportsbook.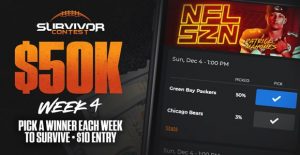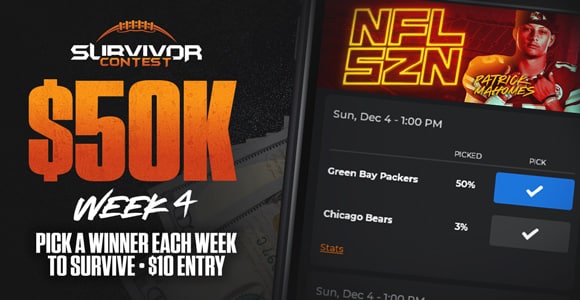 September 28, 2022 |
Staff Writer |
MyBookie | Sports
WEEK 4 $50K SURVIVOR CONTEST - Turn $10 Into $50,000! Purchase up to 10 entries for $10 each to our Week 4 $50K Winner-Take-All Survivor Contest! Pick a winner each week to advance - straight wager, no spread. Picks are locked in 5 minutes before kickoff of the selected game.