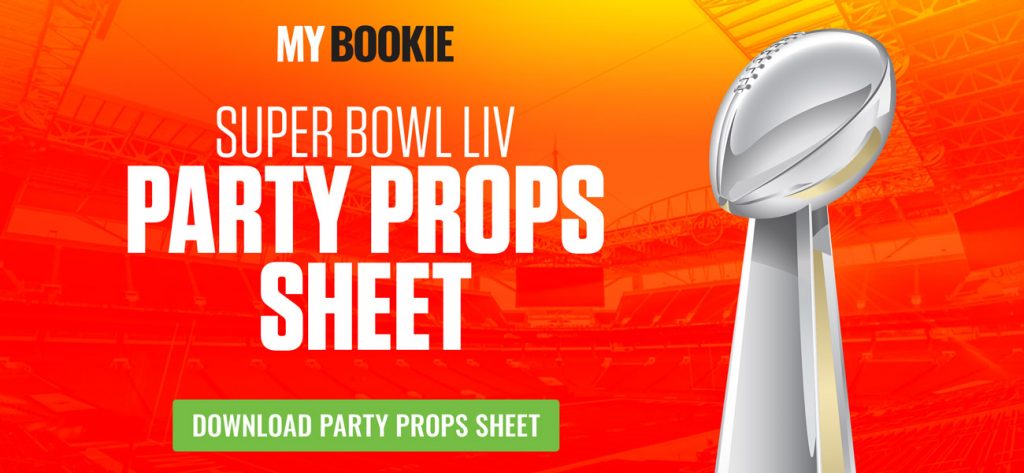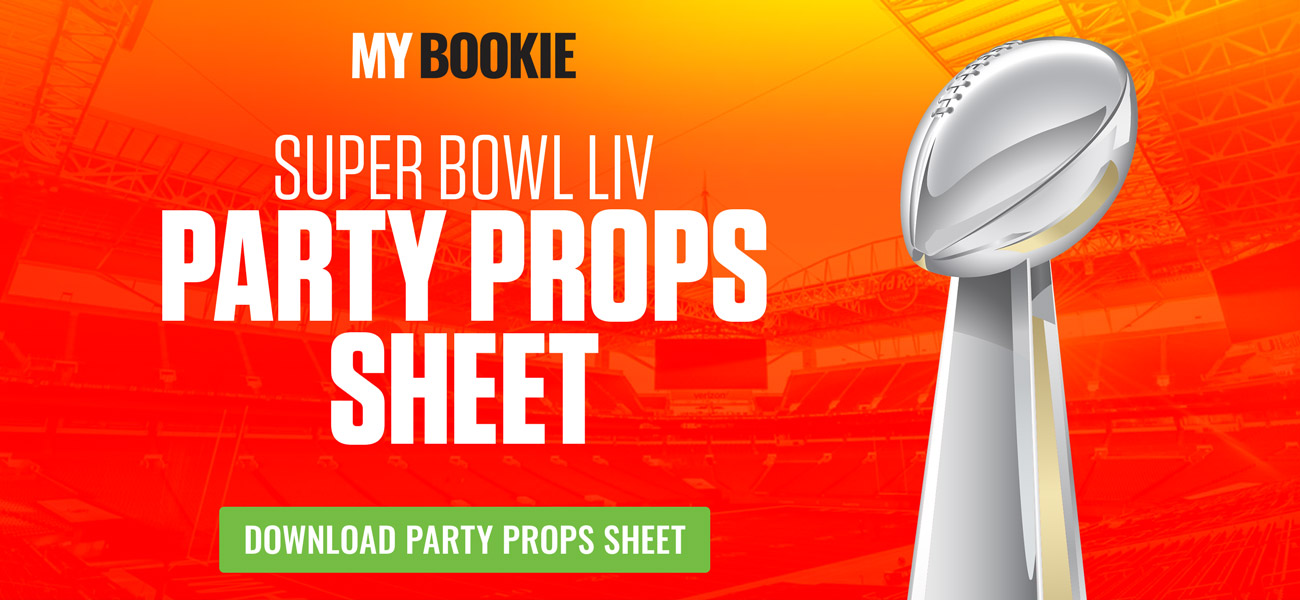 Super Bowl LIV Party Props from Mybookie
Super Bowl LIV props odds wagers on the board for this year's season-ending NFL Championship. With that thought in mind and the big dance getting closer by the day, let's get down to business.
The Best Super Bowl LIV Prop Bets
Total Turnovers
If you're wondering how many turnovers Super Bowl LIV is likely to produce, then you should know that only two Super Bowls in league history (25 and 34) have taken place without a single turnover. In addition to that, there's only been one Super Bowl (21), where there was a single turnover. A quartet of Super Bowls (1, 7, 23 and 38) have produced two turnovers and I believe San Francisco quarterback Jimmy G will throw at least one interception in Super Bowl 54, meaning the Niners and Chiefs have to combine for just one more turnover to reach two for the game.
Pick: At Least 2 Turnovers
Race To 10 Points
San Francisco finished third in first quarter points by averaging 6.7 per game in the opening quarter. Kansas City ranks 10th in first quarter points by putting up 5.4 points per game in the opening stanza. While the Chiefs did lead the league in second quarter points by averaging 12.2 per game, the 49ers also finished fifth in second quarter points (9.0 ppg), making the Niners my pick to reach 10 points first in Super Bowl LIV.
Pick: San Francisco First to 10 Points
49ers Win Every Quarter
Even if you like San Francisco to pull off the upset in Super Bowl 54, there's almost no way I see the Niners winning each and every quarter in doing so. This pick will cost you a cool 2500, but it's a virtual lock that Kansas City wins at least one quarter, based on their explosive offense and high-scoring ways.
Pick: No -2500
Team With Highest Scoring Quarter
As previously mentioned, Kansas City led the league in second quarter points by putting up almost two touchdowns per game just before the half. If you saw the way Patrick Mahomes and company destroyed Houston in the divisional round while scoring 28 second quarter points before scoring 14 points in the second and fourth quarters against Tennessee in the AFC Championship, then you've got to go with the Chiefs to win this props odds wager.
Pick: Kansas City Chiefs
Field Goals
There were just two made field goals in Kansas City's divisional round win over Houston and one field goal in their AFC title game win over the Titans. On the flip side of the coin, the Niners saw three field goals put on the board in their divisional round win over Minnesota and three more in their NFC Championship game win over Green Bay. I'm going with the Under 4.5 total field goals in Super Bowl 54 and you should too!
Pick: Under 4.5 Field Goals
Will The Winner of Super Bowl 54 Attend The White House?
Bet on All The Player to Player Comparison Props
If you made an ATS wager, you can add steam to your against the spread wager with player to player comparison props. If you like the Chiefs at -2, why not play Mahomes in this prop?
Most Passing Yards
If you like the 49ers on the moneyline, how about playing Mostert in this prop?
Player to Have More Rushing Yards
Player to player comparison props are based on handicapping and previous decision-making. Look for props that back up your against the spread wager.
Super Bowl MVP
Patrick Mahomes offers +100 in the sportsbook to win MVP. If Kansas City takes Super Bowl 54, is there any other player who will win MVP? At +100, Patrick Mahomes is a massive overlay.
If you like the San Francisco 49ers, you've got options. Garoppolo at +250, Mostert at +600, and even Nick Bosa at +1600 are all great options. No matter who you like, Super Bowl MVP is a good prop / future wager to make.
Worse Super Bowl Props to Bet On
All Kicker Props
Kicker props aren't the best wagers in the sportsbook. The main reason? Teams rely on kickers as a last resort. No NFL team wants to place their faith in a kicker. This is especially true for the Super Bowl. The exception here is to look at the distance kicker props. Over 49yrds yes, at +500 this is very good value. They'll be kicking FG at 60+ yards if needed on this day. Also note the weather in Miami might be perfect for a hot kicker.
SB First-Last TD Scorer Props
Here's another difficult prop to hit. The reason? Both coaches in Super Bowl LIV, Kyle Shanahan and Andy Reid are experts at strategizing against their opponent. If you believe Raheem Mostert gets the first TD, don't you think Reid will have a way to counter that? Stay away from these props.
Most SB Game Props
Most game props are had to predict. Who kicks off first? Will the kickoff be a touchback? Team with the longest kickoff return? First offensive play from scrimmage? These are all fun props, but they're not the best to play. It takes an Edgar Cayce level of fortune-telling to hit these props.
All WR, QB, RB & Defense Props
All individual player props and defense props are great wagers. Kansas City backers could build a proposition wagering strategy around Patrick Mahomes. San Francisco 49ers' backers could build a strategy around SF defensive player props.
Check out two good prop wagers one for the Chiefs and one for the 49ers. Go with the prop that backs up your ATS pick.
If you are just into the Super Bowl Party Props you and your friends can print off this Super Bowl LIV Party Props sheet and compete to see who can pick the most winners without the odds affecting things. Click here to print this off!