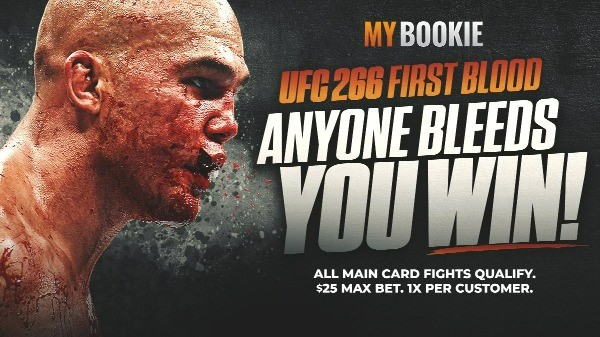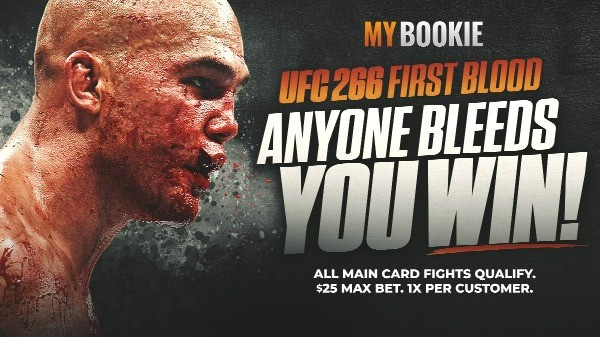 UFC 266 is going to be a bloodbath! Cash-in on the carnage with UFC First Blood! Bet up to $25 on any Main Card fighter at UFC 266 drawing blood. Bet $25, win $50 CASH! Want free money? Lock it in!
UFC 266 takes place on Saturday, September 25th, at 10:00 PM ET.
Terms & Conditions: The maximum wager is $25. Bets are limited to one (1x) per customer. Straight Wagers only – no parlays. Free Play is accepted. Additional Terms & Conditions apply. See website for full details. Thank you for choosing to Bet With the Best.