World Cup Brackets, NFL Supercontests, CFB Championships, & More!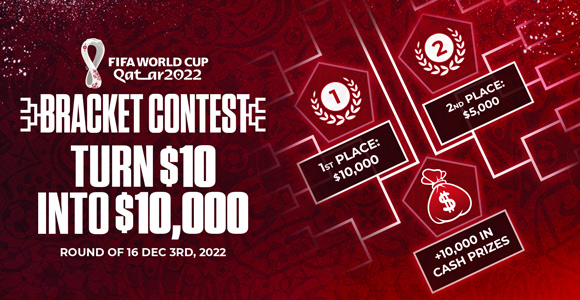 Turn Your World Cup Picks Into CASH!
Build the ultimate Round of 16 World Cup Bracket today, and you could walk away with a piece of the $25K prize pool. With a top prize of $10,000 and 100 winners, sitting on the bench is not an option!
The window to make your picks will be from Friday, December 2nd at 4:15 PM ET until Saturday, December 3rd at 9:00 AM ET. Don't score an own goal. Make your picks in time!
$25K World Cup Bracket Contest Details:
Purchase up to 10 entries for just $10 each.
Beginning with the Round of 16, select the winner of each of the remaining games.
Points will be awarded for each correct pick.
Score the most points at the end of the contest and win $10,000!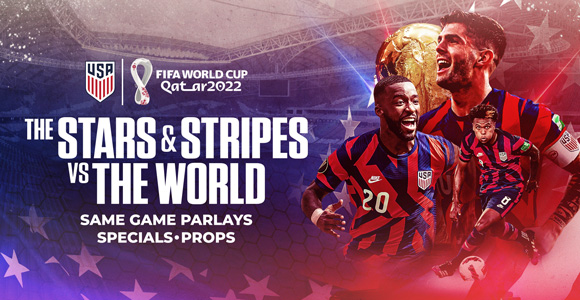 USA Is Moving On – Build Your Round of 16 Bankroll Today!
Can Croatia take down Belgium to claim the top spot in Group F? Germany desperately needs a victory. Will they score one versus a plucky Costa Rica squad? A $100 Croatia ML + Costa Rica +2.5 parlay pays $419. Lock it in, and use the winnings to hammer USA in the Round of 16!
World Cup – December 1st:
Croatia (+166) vs. Belgium (+165)
Costa Rica (+2200) vs. Germany (-952)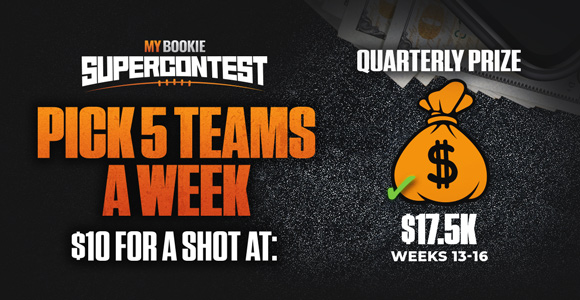 Battle for a Piece of $17,500!
It's your last chance to grab a slice of our biggest supercontest ever! Purchase entries, make your picks, and if you finish in the top 25 between Weeks 13 and 16, you'll walk away with a piece of the $17,500 prize pool!
Already purchased entries? Don't forget to make your picks!
$350K Supercontest – 4th Quarter Details:
Purchase up to 10 entries for just $10 each.
Pick 5 games against the spread each week.
Your weekly score ATS is calculated.
Score the most points at the end of the quarter and win $8,000!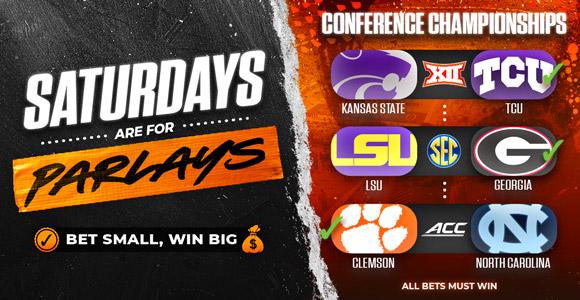 Don't Fumble the Chance to Cash This Epic Parlay!
Bet our TCU + Georgia + Clemson spread parlay, and the real winner on Conference Championship weekend could be you! Bet $75, win $450!
CFB Conference Championships – December 3rd:
Kansas State Wildcats +2.5 (-110) vs. TCU Horned Frogs -2.5 (-110)
LSU Tigers +17 (-110) vs. Georgia Bulldogs -17 (-110)
Clemson Tigers -7.5 (-110) vs. North Carolina Tar Heels +7.5 (-110)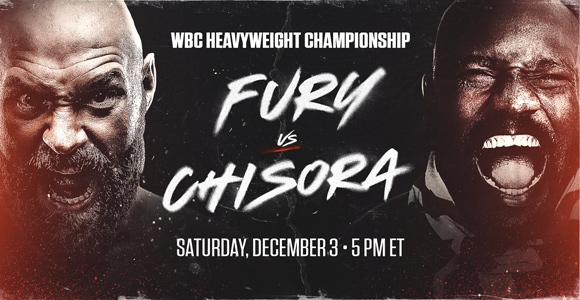 The Epic Trilogy Comes To An End!
Heavyweight Champion Tyson Fury (32-0-1, 33 KOs) is a human wrecking ball. But in two fights versus Derek Chisora (33-12, 23 KOs), he's failed to knock him out. That's why the play is 'Fury by Decision.' Bet $100, win $229!
Boxing – December 3rd:
Derek Chisora (+758) vs. Tyson Fury (-2500)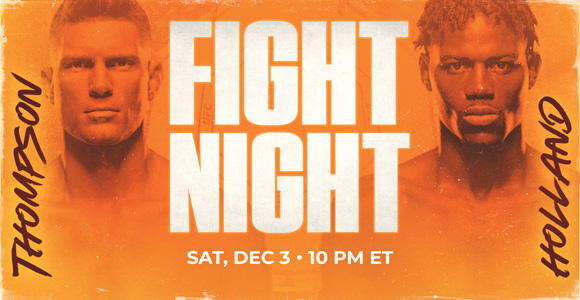 Bet This Parlay Into Submission!
Kevin Holland (23-8, 13 KOs) and Stephen Thompson (16-6, 7 KOs) have a penchant for ending fights early. With Holland holding a considerable size advantage, he's the smart bet. A $100 Holland ML + Under 4.5 Rounds parlay pays $155!
UFC Fight Night – December 3rd:
Stephen Thompson (+124) vs. Kevin Holland (-158)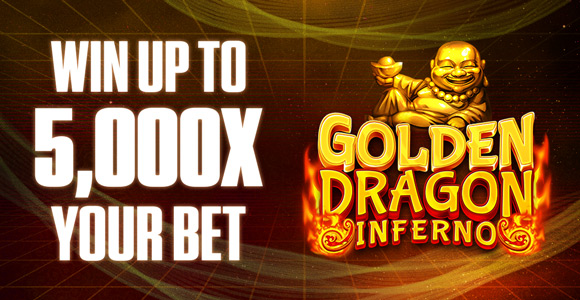 Tame the Dragon to Win Great Prizes!
Introducing Golden Dragon Inferno! This 5 reel, 243 ways to win slot features an RTP (return to player) of 96.41% and the chance to win 5000x your bet!
Game Features:
Stacked Mystery Symbols – Discover Stacked Mystery Symbols on every reel! All symbols are the same, making it easier than ever to win big!
Hold and Win Bonus – Six or more scattered Bonus Symbols trigger the Hold & Win feature, which includes three respins. Bonus Symbols lock in place during each respin, allowing you to take down epic paydays!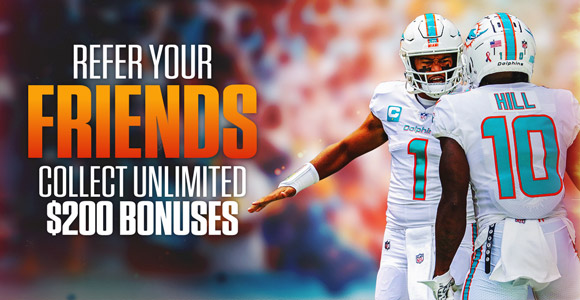 You Wouldn't Watch the World Cup Alone, so Why Win Alone?
Receive a 200% Bonus up to $200 every time someone you refer deposits for the first time. Unlimited Referrals! Unlimited Bonuses!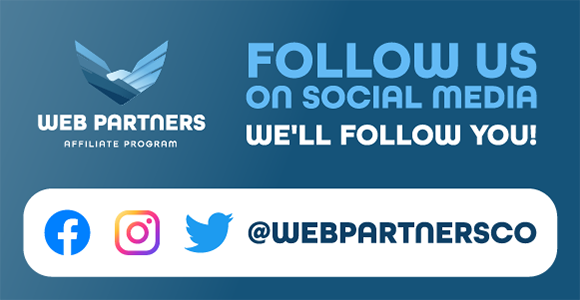 FOLLOW WEBPARTNERS ON SOCIAL MEDIA!
We'd love it if you could give our Social Channels a follow! (Our recent social media blog post)
Instagram: https://www.instagram.com/webpartnersco/
Facebook Page: https://www.facebook.com/webpartnersco
Twitter: https://twitter.com/webpartnersco
WebPartners is the Official Affiliate Program for MyBookie, Xbet, BigSpinCasino, MYBCasino and BUSR. Follow us for Sports, Gambling and Daily Fun!
Any ???'s we're available via email: affiliates@webpartners.co
ABOUT MYBOOKIE
Each week you can check out new content on the WebPartners blog. Our latest promotions for you to promote to your players. The Web Partners team offers you access to our five great brands by joining one simple well managed program. Earn 50% revenue on your first month with our flagship brand MyBookie.
Online gaming pioneers created MyBookie in 2014, vowing to improve services where so many other brands failed.
MyBookie's top priorities have always been the easiest deposits, the fastest payouts and the absolute best customer service. Since launching, MyBookie has delivered on its promise of excellent service as well as easy, fast deposits and payouts. That's not to mention providing an always-expanding selection of sports odds for players at all levels.