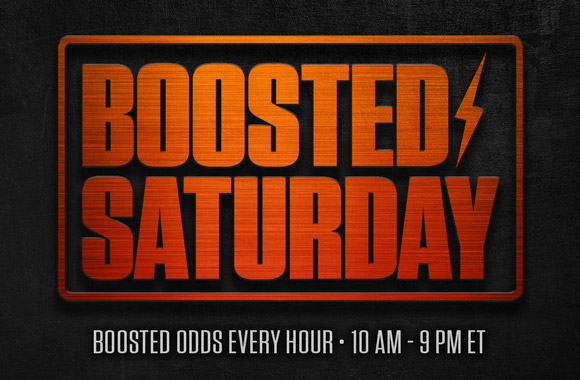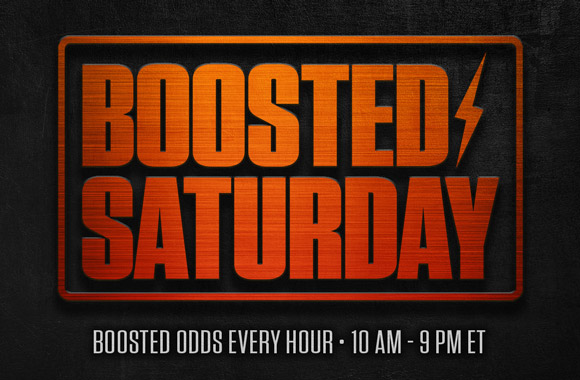 This Saturday, Sept. 26th, 2020, receive crazy odds on all your favorite sports every hour on the hour.
There will be an Odds Boost released each hour from 10:00 AM ET to 9:00 PM ET, for a total of 12 Odds Boosts throughout the day!
How it works:
An Odds Boost is designed to give you better odds than what you would normally receive from the standard lines found in the sportsbook. So, if you like the boosted line your winning bet will return you a better profit.
It appears Mybookie's lines team is being extra generous in this "odds boost rollout" and your chances of winning on these outcomes will be greater than 80%, hence the lower bet max.
What Games Will Be Boosted?
There will be 12 Odds Boosts throughout the day. Visit MyBookie.ag to view all 12 Odds Boosts.
• 1st boost: Kansas State to score 1 point: +100 ($10 Max Bet)
• 2nd boost: Florida vs Mississippi FG Scored: +100 ($10 Max Bet)
Each hour, from 10:00 AM EST to 9:00 PM EST, a different bet will receive an Odds Boost.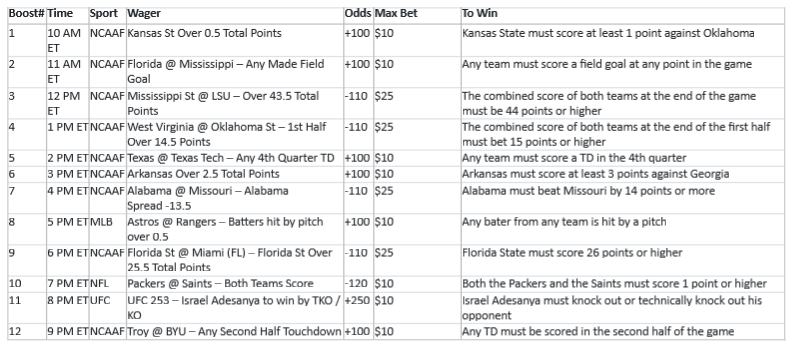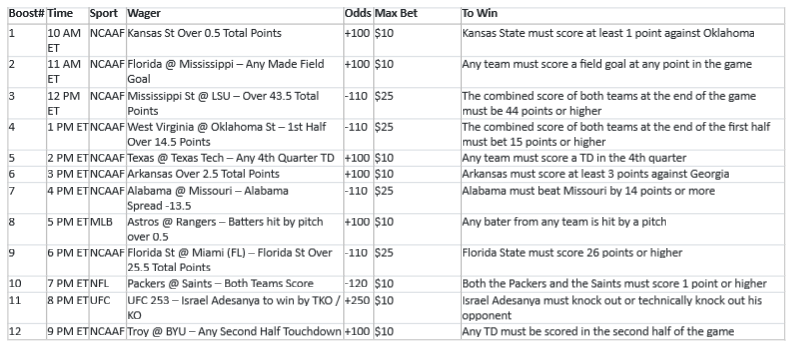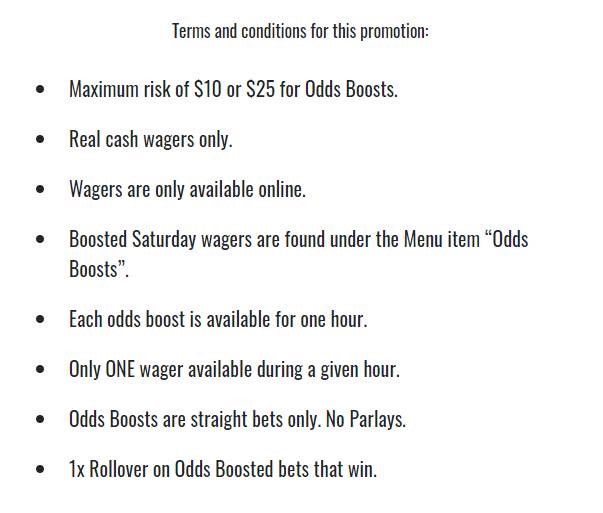 Available on XBET.ag and Mybookie.ag only.