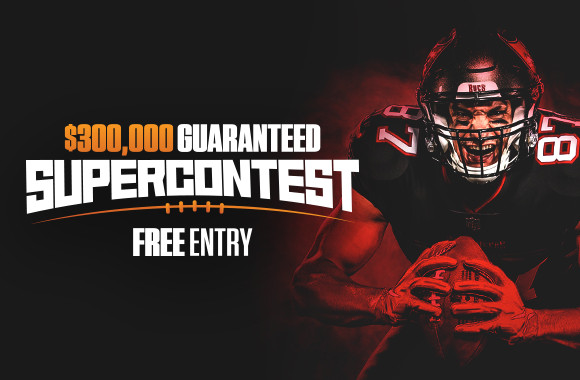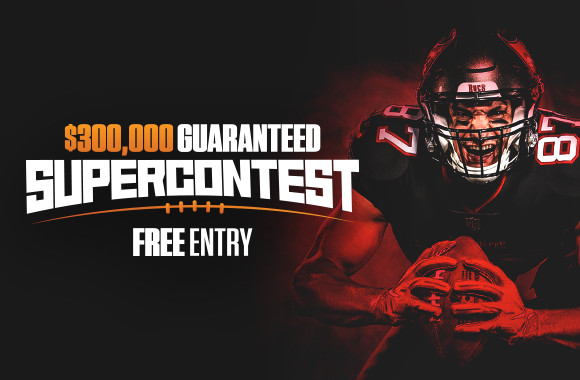 Enter the $300,0000 SuperContest at Mybookie,ag.

Players will make 5 ATS picks each week over the course of the season.
Best record after week 17 will win the grand prize of $125,000!
Players can also late enter throughout the season for a chance to win one of more of the four quarterly prizes at $12,500 each. The top 230 scores will also win cash leaderboard prizes.

How it works:
1. Pick 5 games against the spread each week.
2. Your weekly score ATS is calculated.
3. Score the most points at the end of the season and win $125,000!
4. Every four weeks the player that scores the most points takes home $12,500!

Week 1 – Week 4 Win $12,500
Week 5 – Week 8 Win $12,500
Week 9 – Week 12 Win $12,500
Week 13 – Week 16 Win $12,500

Join now, and enter the largest online NFL Football SuperContest!