Spooky Promotions, Supercontests, & Bloody Bonuses + The World Series!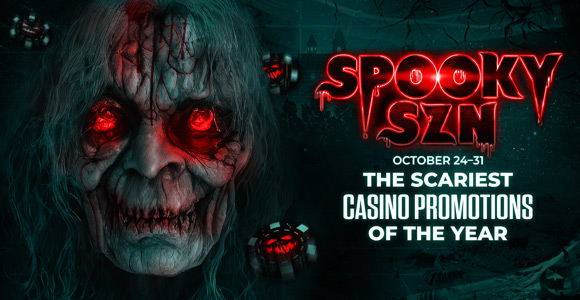 SPOOKY SZN 
It's a Monstrous Week of Scream-Worthy Promotions!
From now until Halloween, win big with a spooktacular selection of Tournaments, Bonuses, Games, and more!
Spooky SZN Promotions:
Free $31K Spooky SZN Crazy Payouts Tournament – Top Prize: $2,500
Free Spooky Night $1K Crazy Flash Tournaments – 300 Winners
Spooky SZN $10K Slots Tournament – Top Prize: $1,500
Spooky Special Bonuses
And More!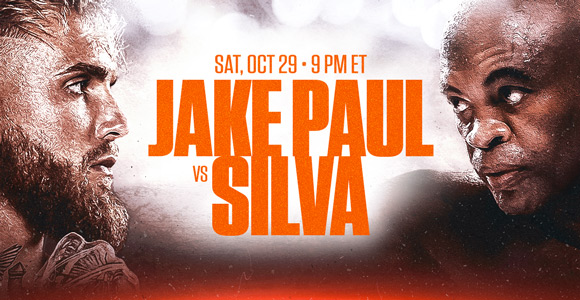 BOXING: JAKE PAUL VS. ANDERSON SILVA 
Can Silva End Paul's Reign in the Ring? 
Jake Paul (5-0, 4 KOs) is undefeated, but Anderson Silva (34-11, 23 KOs in MMA) has experience on his side and is 2-0 (1 KO) since switching to boxing in 2021. With stats like that, how can you not bet $100 on him to pull off the upset?
Boxing – October 29th:
Anderson Silva (+135) vs. Jake Paul (-188)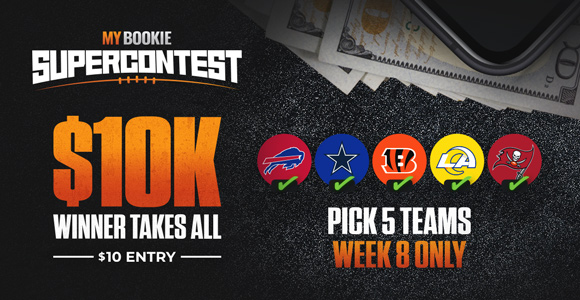 WEEK 8 NFL $10K WINNER-TAKE-ALL SUPERCONTEST
Turn $10 Into $10,000 In ONE WEEK! 
Single-week Supercontests are back! Can you out-pick the competition? Prove it, and you'll be $10K richer by the time Week 9 rolls around!
Week 8 $10K Winner-Take-All Supercontest Details:
Purchase up to 10 entries for $10 each
Pick 5 games against the spread (ATS) for Week 8
Your Week 8 score ATS is calculated.
Score the most points at the end of the week and win $10,000!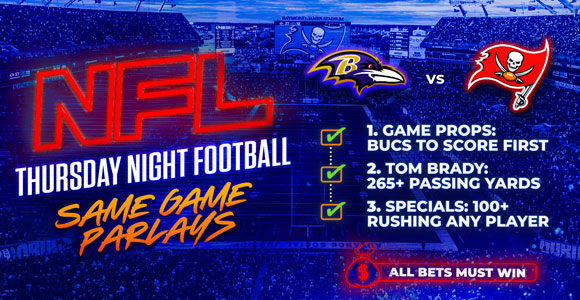 NFL WEEK 8
Take This TNF Parlay To The Promise Land! 
A $50 Buccaneers To Score First + Tom Brady 265+ Passing Yards + Specials: Any Player 100+ Rushing Yards parlay in the Props Builder pays $321! Lock it in.
Thursday Night Football – October 27th:
Baltimore Ravens -1.5 (-110) vs. Tampa Bay Buccaneers +1.5 (-110)
Super Bowl LVII Futures:
Tampa Bay Buccaneers (+1550)
Baltimore Ravens (+1650)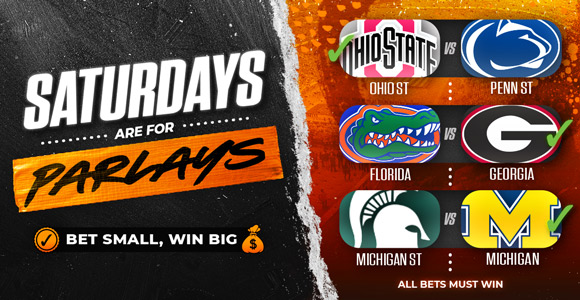 CFB
The Time to Cash In on CFB Action Is Now!
A $75 Ohio State Buckeyes + Georgia Bulldogs + Michigan Wolverines spread parlay pays $450! With all three averaging over 40 points per game, you can hammer this parlay all day.
College Football – October 30th:
Ohio State Buckeyes -16 (-110) vs. Penn State Nittany Lions +16 (-110)
Florida Gators +22.5 (-110) vs. Georgia Bulldogs -22.5 (-110)
Michigan State Spartans +22.5 (-110) vs. Michigan Wolverines -22.5 (-110)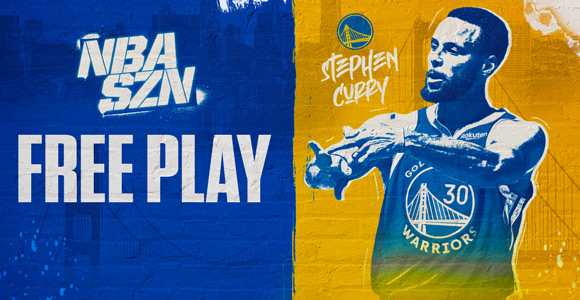 NBA SZN
Can LeBron and the Lakers Beat The Odds? 
The Los Angeles Lakers are 0-3 to start the season. But in the NBA, your fortunes can turn faster than a mid-court steal. That's why betting on L.A. to win tonight is the play. Bet $100, win $200!
NBA – October 26th:
Los Angeles Lakers +6 (-110) vs. Dever Nuggets -6 (-110)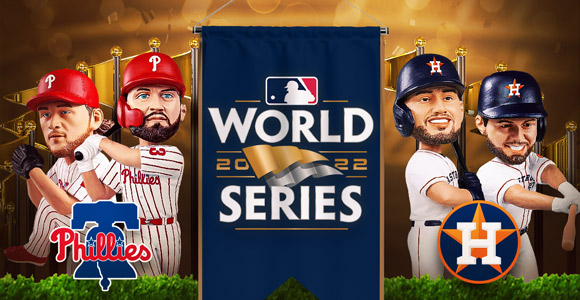 MLB WORLD SERIES
The Fall Classic Is Almost Here! 
It's the underdog Phillies versus the powerhouse Astros in the 118th World Series. Houston is red-hot, going 7-0 in postseason play. The odds of them winning it all will only increase, so hammer Houston – World Series Winner (-193) while you still can!
World Series – October 28th:
Philadelphia Phillies (+137) vs. Houston Astros (-169)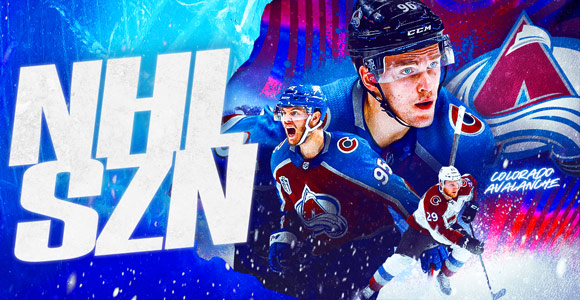 NHL MONEY BAG 
Score Epic NHL Futures Today! 
Money Bag is an exciting new bet type that lets you spin for the chance to receive crazy odds on Props & Futures. Learn more.
This week, receive +2400 Stanley Cup odds on whatever team the randomizer lands on! Right now, the Colorado Avalanche (+430) are the favorites to win it all. With Money Bag, you could get them to win it at +2400. That means a $100 wager would pay $2,400!
NHL Money Bag – October 26th:
Random NHL Stanley Cup Futures (+2400)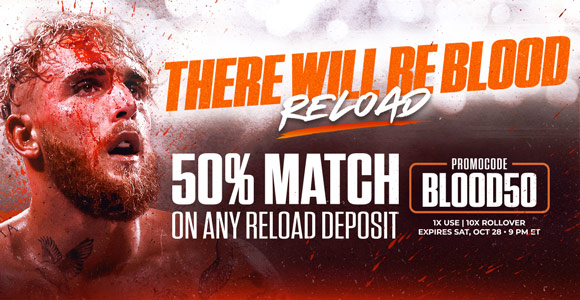 RELOAD BONUS 
This Reload Offer Is Bloody Brilliant! 
Receive a 50% Match Bonus up to any amount when you deposit using promo code BLOOD50 (1x use only). This knockout of an offer expires on Saturday, October 29th, at 9:00 PM ET.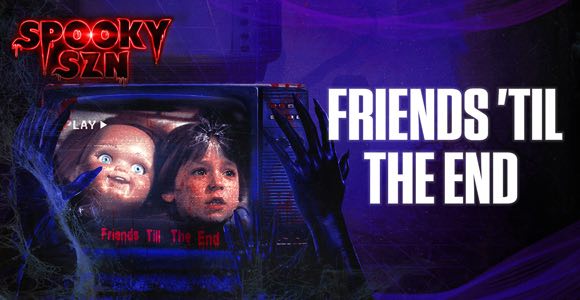 REFER-A-FRIEND
You Wouldn't Watch The World Series Alone, so Why Win Alone?
Receive a 200% Bonus up to $200 every time someone you refer deposits for the first time. Unlimited Referrals! Unlimited Bonuses!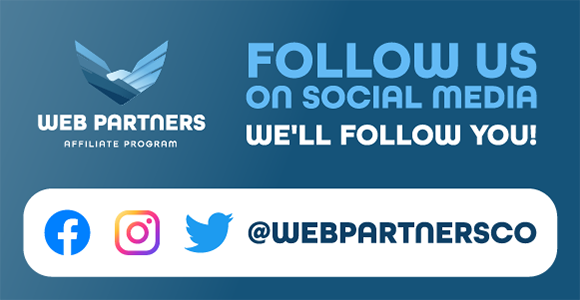 FOLLOW WEBPARTNERS ON SOCIAL MEDIA!
We'd love it if you could give our Social Channels a follow! (Our recent social media blog post)
Instagram: https://www.instagram.com/webpartnersco/
Facebook Page: https://www.facebook.com/webpartnersco
Twitter: https://twitter.com/webpartnersco
WebPartners is the Official Affiliate Program for MyBookie, Xbet, BigSpinCasino, MYBCasino and BUSR. Follow us for Sports, Gambling and Daily Fun!
Any ???'s we're available via email: affiliates@webpartners.co
ABOUT MYBOOKIE
Each week you can check out new content on the WebPartners blog. Our latest promotions for you to promote to your players. The Web Partners team offers you access to our five great brands by joining one simple well managed program. Earn 50% revenue on your first month with our flagship brand MyBookie.
Online gaming pioneers created MyBookie in 2014, vowing to improve services where so many other brands failed.
MyBookie's top priorities have always been the easiest deposits, the fastest payouts and the absolute best customer service. Since launching, MyBookie has delivered on its promise of excellent service as well as easy, fast deposits and payouts. That's not to mention providing an always-expanding selection of sports odds for players at all levels.