NBA All-Star Weekend, XFL, Daytona 500, Bracket SZN + $300K Jackpot!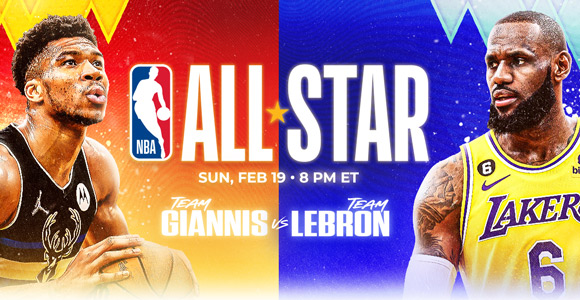 Ball Out Betting NBA All-Star Weekend!
From February 17th to 19th, the NBA's best will be showing up and showing out at All-Star Weekend. Bet the Skills Challenge, 3-Point Contest, and Dunk Contest on Saturday, and use your winnings to hammer the epic showdown between Team LeBron and Team Giannis on Sunday.
Build your bankroll betting on two great showdowns tonight. A $100 Mavericks + Lakers spread parlay pays $260!
NBA Game Lines – February 15th:
Dallas Mavericks +5.5 (-110) vs. Denver Nuggets -5.5 (-110)
New Orleans Pelicans +4 (-110) vs. Los Angeles Lakers -4 (-110)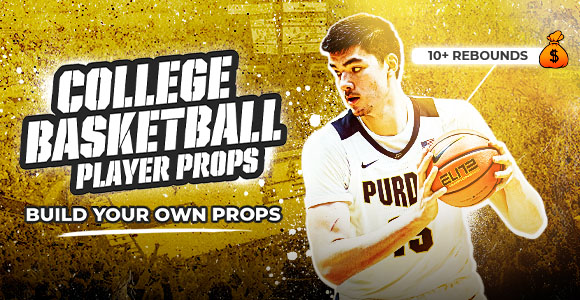 Top-10 Squads Square Off!
No. 10 Tennessee suffered back-to-back losses for the first time all season. Now they face the No. 1 ranked Alabama Crimson Tide, who've won four in a row and are a perfect 12-0 versus SEC opponents. Alabama (+3) might be one of the safest bets you'll ever make. Hammer it!
College Basketball – February 15th:
Alabama +3 (-110) vs. Tennessee -3 (-110)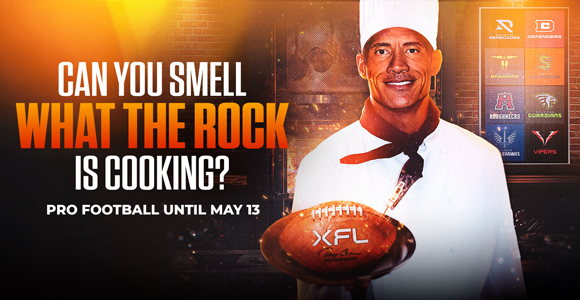 12 Weeks, 8 Teams, Non-Stop XFL Action!
The XFL is back! Kick things off with a $50 Vipers + Roughnecks + Brahmas moneyline parlay that pays $333. Coached by NFL legends Rod Woodson, Wade Phillips, and Hines Ward, respectively, these are the XFL squads worth investing in.
XFL – February 18th – 19th:
Vegas Vipers +2.5 (-110) vs. Arlington Renegades -2.5 (-110)
Orlando Guardians +2.5 (-110) vs. Houston Roughnecks -2.5 (-110)
St. Louis Battlehawks -2.5 (-110) vs. San Antonio Brahmas +2.5 (-110)
Seattle Sea Dragons +1.5 (-110) vs. DC Defenders -1.5 (-110)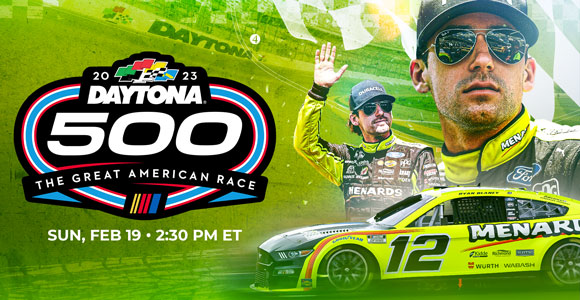 Super Bowl SquIt's the Super Bowl of Stock Car Racing!
Looking to play it safe? Three-time winner Denny Hamlin is your guy. Looking for a bigger payday? Defending champ Austin Cindric and two-time NASCAR Xfinity Series winner Tyler Reddick offer excellent odds. Think Kyle Busch finally wins the big one? A $100 wager pays $1,400!
Daytona 500 – February 19th:
Denny Hamlin (+1125)
Kyle Busch (+1400)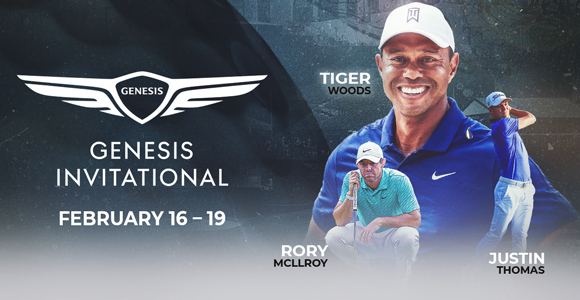 Tee Off on PGA Action!
Two-time major winner Collin Morikawa finished second in 2022. A $100 bet on him to win it all pays $2,000! Other names to consider include Jon Rahm, Rory Mcilroy, and Scottie Scheffler, all of whom have won tournaments in 2023.
PGA: Genesis Open – February 16th – 19th:
Jon Rahm (+750)
Rory Mcilroy (+900)
Scottie Scheffler (+1000)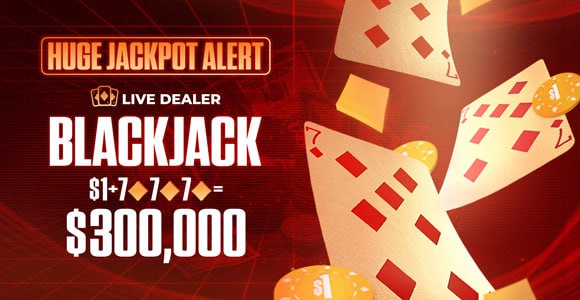 The Current Jackpot Is At $300,000!
The odds of winning this once-in-a-lifetime prize increase with every dollar added to the pot. That means your best chance to win $300K is right now!
Jackpots of $307K, $288K, and $284K have been hit in the past year alone. Will you be next?
Here's How:
Play at one of our Live Casino Blackjack Tables.
Place a $1 Side Bet.
Hit Three Diamond 7s and win!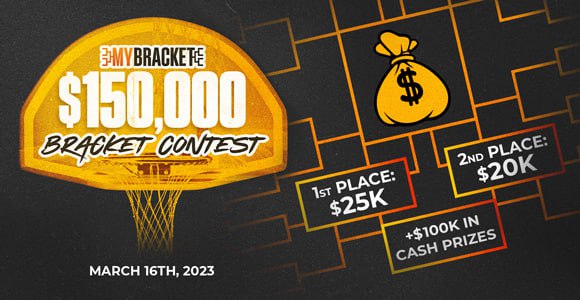 March Madness Brackets – Buy 2, Get 1 Free!
Enter our $150K Bracket Contest now for just $10, and battle for the top prize of $25,000! Or turn Brackets into Bitcoin in our BTC Winner-Take-All Contest. And until Selection Sunday (March 12th), it's Buy 2 Entries, Get 1 Free Entry for both contests!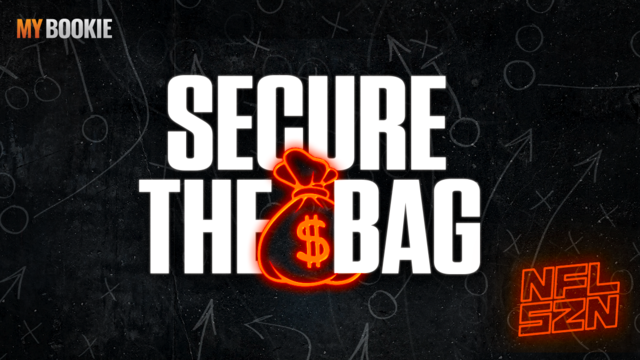 Super Bowl 57 is over, Super Bowl 58 Money Bag Odds are Available!
Money Bag is simple: place your bet, spin the wheel, and cheer on your randomly assigned team, athlete, or outcome.
Super Bowl LVIII | 58 | (2024) is now open for next years winner. Great time to spin a random +24000 win on the Lions to win next year's Super Bowl.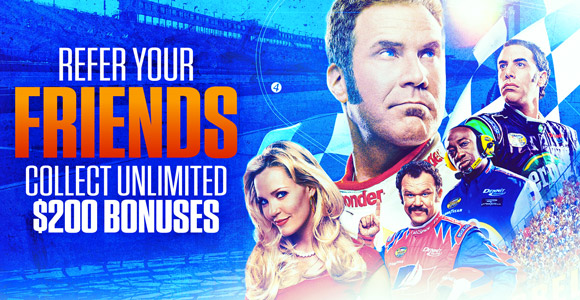 Why Experience Alone? Refer Friends & Get Paid!
Receive a 200% bonus when your referral deposits for the first time. Your bonus is based on their deposit amount (max $200). Only deposits of $50 or more qualify.
BET ANYTHING. ANYWHERE. ANYTIME!
About MyBookie:
Online gaming pioneer MyBookie offers players the best odds, software and most dedicated professional customer service where so many other brands have failed. Mybookie delivers!
MyBookie's top priorities have always been the easiest deposits, the fastest payouts and the absolute best customer service. Since launching, MyBookie has delivered on its promise of excellent service as well as easy, fast deposits and payouts. That's not to mention providing an always-expanding selection of sports odds for players at all levels.