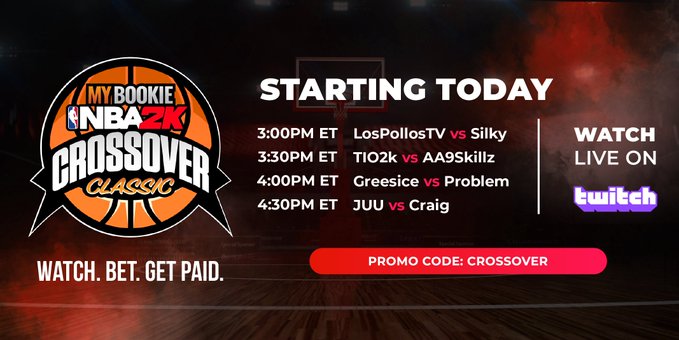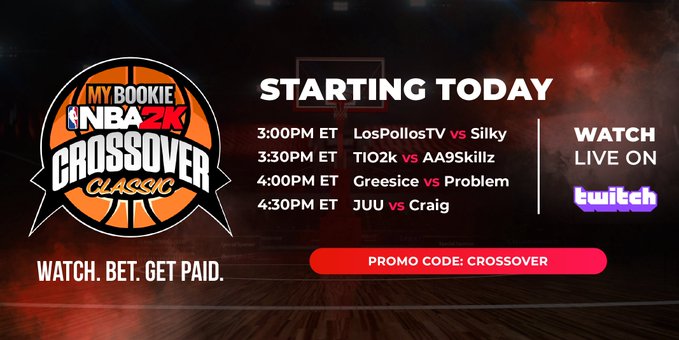 Mybookie is putting together a NBA2K tournament which is going to be played this week from Thursday Sept.10th – Saturday, Sept.12th, 2020.
Lines found here: https://mybookie.ag/sportsbook/nba2k/
What is this?
NAB2K21 CROSSOVER CLASSIC –  It's a 3-day event featuring some of the top NBA2K – Madden streamers going head-to-head in a playoff-styled elimination bracket.
8 participants – three rounds – best of three series.
Each round will consist of a best-of-3 series and participants must win 2 of 3 games to qualify for the next round (if someone wins the first two games, they will still be playing the third one). Each game will last 16 mins. (played with 4 mins. quarters).
Where do I watch this?
The games will be streamed live on the influencers individual Twitch channel and/or IG Live. If possible, we would also like to feature the streams directly from the MyBookie website.
Who are these people?
Popular NBA2K and Madden players and Twitch streamers (within their respective gaming communities) led by Problem and LosPollosTV.
Participants: