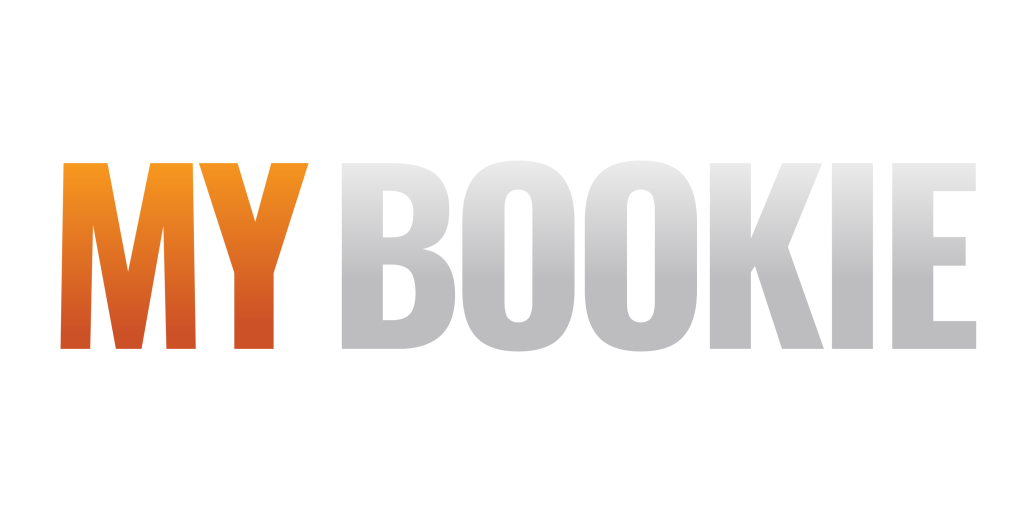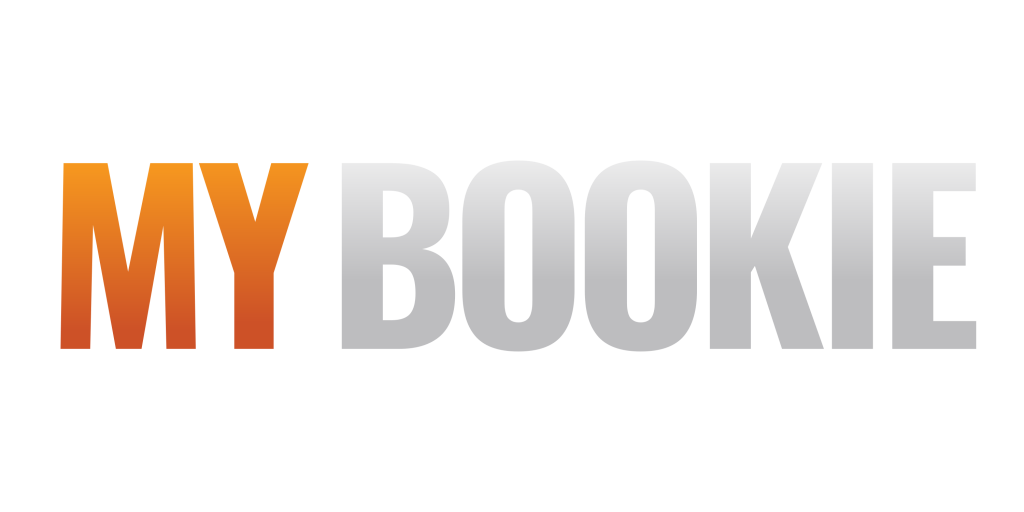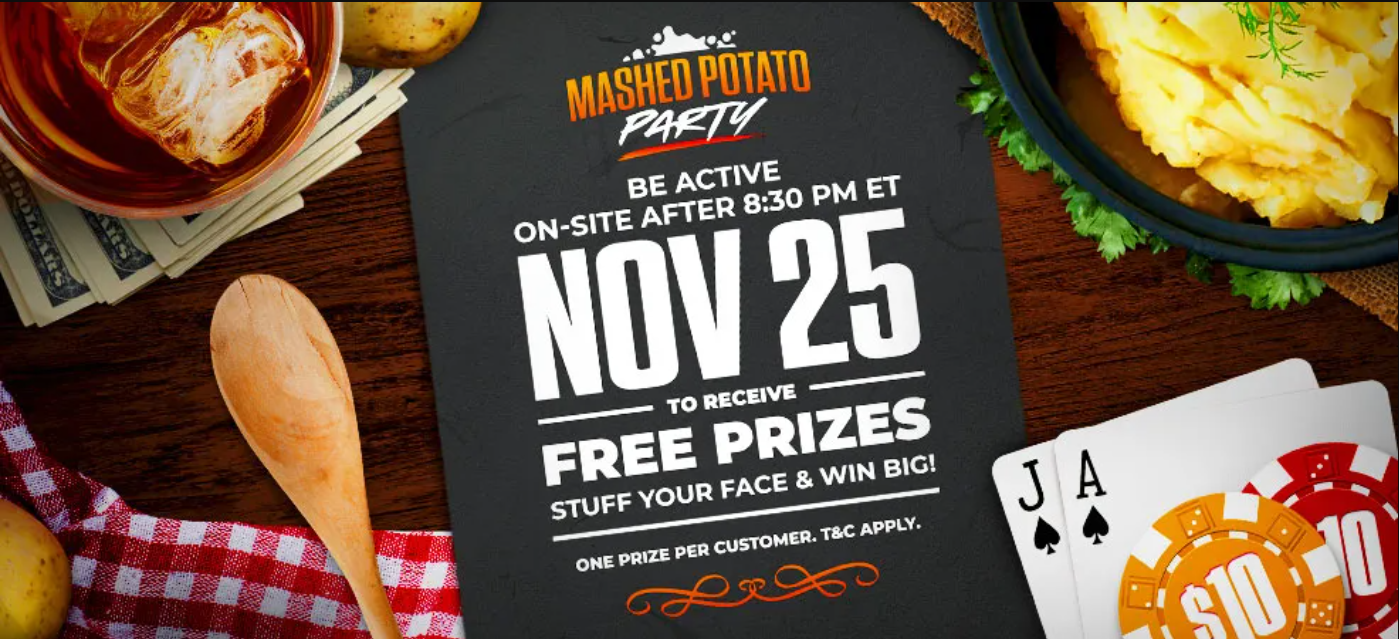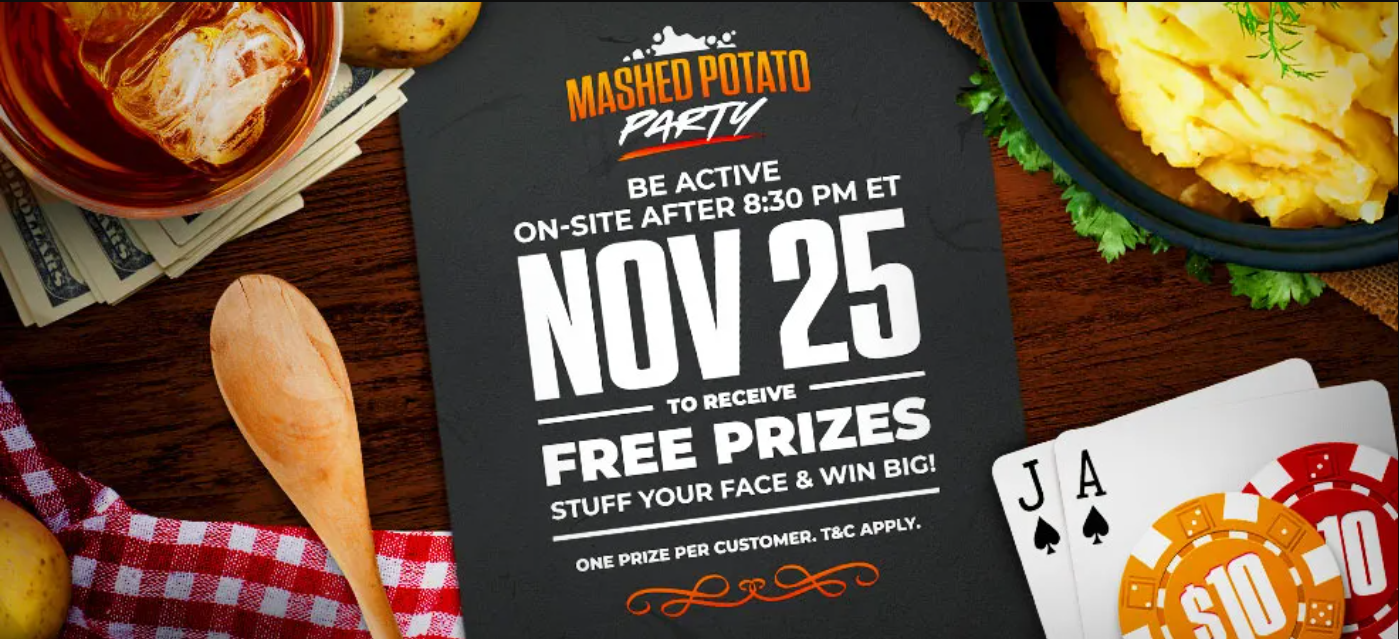 STUFF YOUR FACE, WIN BIG!
This Thanksgiving, gobble up great prizes in the Casino!
Be active on-site between November 25th to 26th to receive bountiful giveaways!
MASHED POTATO PARTY TIMES & PRIZES
DATE TIME FRAME PRIZE
November 25th 8:30 PM – 12:30 AM PRIZE #1
November 26th 12:31 AM – 4:30 AM PRIZE #2
Cómo funciona:
Log into MyBookie between November 25th 8:30 PM ET to November 26th 4:30 AM ET to receive a Mashed Potato Party pop-up.
Click Claim Now on the pop-ups. The prize will be automatically credited to your account.
Free Chip Prizes will be located in the Available Bonuses Section in the Casino.
Free Spins Prizes will be automatically loaded. Open the selected slot game to enjoy your prize.
The more time you spend in the Casino, the better chance you'll have of receiving a prize and getting invited to future events. Keep an eye out for more free prizes and parties in the future!
Términos y condiciones: One claim per prize. Each Free Prize will be automatically credited to your account the moment you claim them. In the event that your prize is not immediately credited, please allow up to 10 minutes for your prize to show up in your Available Bonuses section before contacting customer support. Only players in good standing with the house will be able to claim prizes.
Thank you for choosing to Bet With the Best!
ABOUT MYBOOKIE:
Online gaming pioneers created MyBookie in 2014, vowing to improve services where so many other brands failed.
MyBookie's top priorities have always been the easiest deposits, the fastest payouts and the absolute best customer service. Since launching, MyBookie has delivered on its promise of excellent service as well as easy, fast deposits and payouts. That's not to mention providing an always-expanding selection of sports odds for players at all levels.
About Web Partners
Betting on sports and horses, and playing online casino continues to attract millions of customers from all over the world, which makes WEB PARTNERS a smart choice when looking for a profitable Affiliate Program to promote.