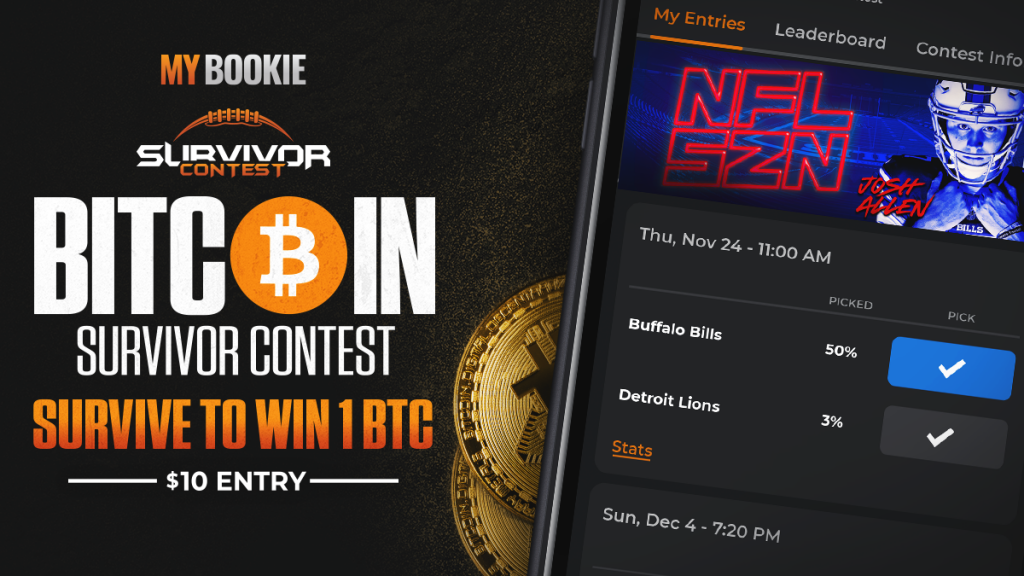 CRAZY FOR CRYPTO? TURN YOUR FREE ENTRY INTO BITCOIN!
A Free Entry has been credited to VIP players and has been put in the lobby. Survive the longest to win 1 BTC! In addition to your Free Entry, you may purchase up to 9 additional entries for $10 each, for a total of 10 entries. Real cash funds only. No Free Play.
BECOME A MYBOOKIE VIP
Our brand-new VIP Program is live! In this highly exclusive wing, you'll find the best gaming experience combined with the sweetest rewards MyBookie has to offer. You'll be invited to take part in events like Blackjack Tournaments, Risk-Free Thanksgiving Day where the odds are stacked heavily in your favor. Limiting our contest to only VIP members improves your chances to win amazing prizes like BTC.
How A NFL Survivor Contest Works:
Pick a winner each week to advance – straight wager, no spread.
Picks are locked in 5 minutes before kickoff of the selected game.
You can't select the same team more than once.
Survive the longest to win the 1 BTC grand prize!
Thank you for choosing to Bet With the Best!