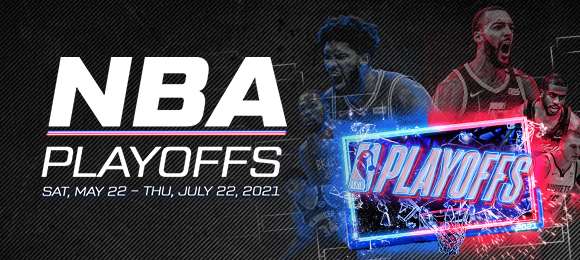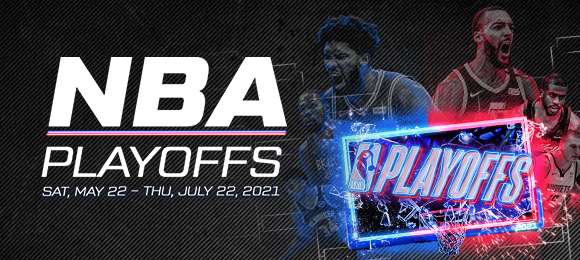 The Phoenix Suns and Milwaukee Bucks were both expansion franchises into the National Basketball Association in 1968. The expansion fee was $2 million, or $14.67 million in today's inflated monetary value.
Based on Sportico's most recent valuations of NBA franchises, the Bucks are worth $1.86 billion, 15th in the league, while the Suns, at $1.64 billion, rank 22nd.
Here 53 years later they are about to tip off in the 2021 NBA Finals.
Big Question Will Giannis Play?
When Giannis Antetokounmpo came down awkwardly on his left leg and fell to the floor screaming in pain, many felt that his season was over. Many feared that he had torn his meniscus, or worse yet, his ACL. After an MRI revealed that there was no structural damage, then it became a guessing game as to if and/or when we would see his return.
After the Bucks defeated the Hawks in Game 6 of the Eastern Conference Finals on Saturday night, everyone was asking if Giannis would be ready for the NBA Finals? Many reports indicated that Giannis would have played in Game 7 if it was necessary. We'll see if he'll be ready to take the floor in Game 1 of the NBA Finals on Tuesday night.
Other than the Chris Paul positive test (and he was vaccinated yet still tested positive), the NBA should be thrilled that there were no other COVID issues throughout the playoffs. With all of the injury issues before and during the playoffs causing many of the game's top players to miss time during the playoffs, the league doesn't want COVID to take a player out of the Finals. Let's hope that we've seen the last of the COVID issues this season.

Who's more rested?
The Suns have been off since last Wednesday, when they eliminated the Clippers. They are well-rested and also healthy — and they have home-court advantage. The Bucks have none of those things. They battled past Atlanta this past Saturday and Antetokounmpo is obviously a question mark. It only makes sense that Phoenix is a considerable favorite.

The good news for Milwaukee is that it cannot be discounted even without Antetokounmpo. Head coach Mike Budenholzer's team just beat Atlanta in two consecutive contests despite missing one of the most dominant players in the NBA. The Bucks remain formidable down low with Brook Lopez and Bobby Portis, both of whom stepped up in a big way against the Hawks. In the backcourt, Khris Middleton and Jrue Holiday have been outstanding basically all season long. They were especially impressive in the Eastern Conference Finals. Like Phoenix, it has to be said that Milwaukee—the Antetokounmpo injury notwithstanding—has been somewhat fortuitous in these playoffs. Kyrie Irving missed most of the East semis for Brooklyn and Trae Young was sidelined from two games in the finals.
Head-to-head season series
To say that the two Milwaukee-Phoenix matchups in the regular season did not disappoint would be a gross understatement. In the first meeting on Feb. 10, the Suns treated their home crowd to a 125-124 victory. Antetokoumpo scored 47 points but missed the potential game-winner at the end of regulation. On April 19, Phoenix went on the road and prevailed 128-127 in overtime. Four Suns starters scored at least 20 points, which was enough to overcome at least 25 scored by Antetokounmpo, Middleton, and Holiday.

24 hours until Game 1 tips off 🍿

Who you got?
Bet with MyBookie 👉 https://t.co/6eZ2osYj7J pic.twitter.com/ECWdJktvim

— MyBookie NBA (@MyBookieNBA) July 6, 2021
Bucks are 13-27-1 ATS in their last 41 playoff games as an underdog.
Bucks are 2-5 ATS in their last 7 Tuesday games.
Bucks are 3-9 ATS in their last 12 games as an underdog.
Suns are 15-5 ATS in their last 20 home games vs. a team with a winning road record.
Suns are 11-4 ATS in their last 15 playoff games as a favorite.
Suns are 8-3-1 ATS in their last 12 games as a favorite.
Bucks are 1-6 ATS in the last 7 meetings.
If the Bucks are without Giannis for some or all of the NBA Finals, we're leaning Suns. If he returns for the whole thing… We are still going with tthe Suns. CP3 is simply playing peak basketball right now. A personified floor general; who controls the entire pace on offense and distributing the ball to Booker and Ayton is impressive. Crowder and Payne have been great in the playoffs, too. Given home-court advantage, we see a predictable 2-0 lead in games 1-2 in the series. If Antetokounmpo is healthy, though, the Bucks defense will be that much better and could take the series deep to game 6 or 7. Our Pick: Suns in 6